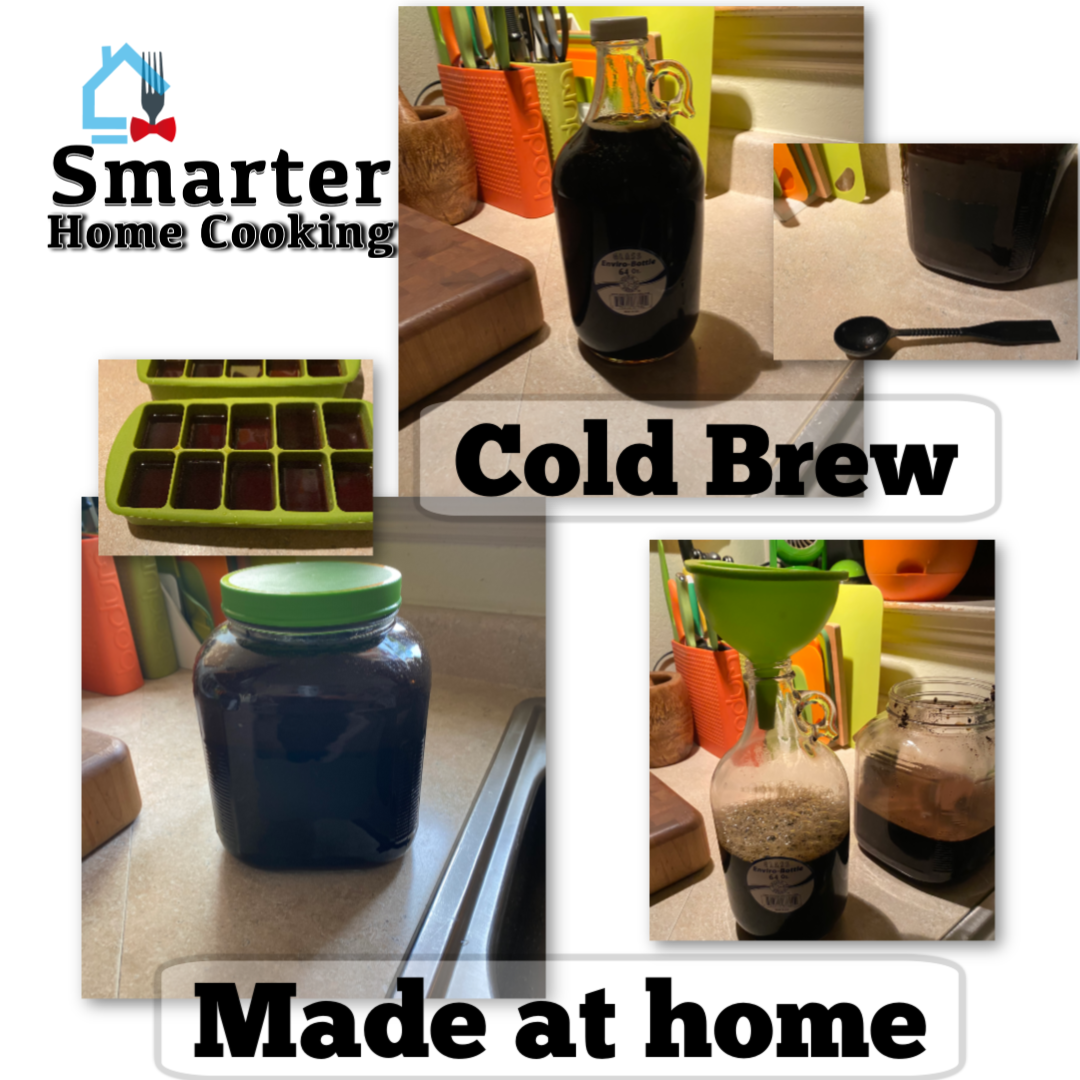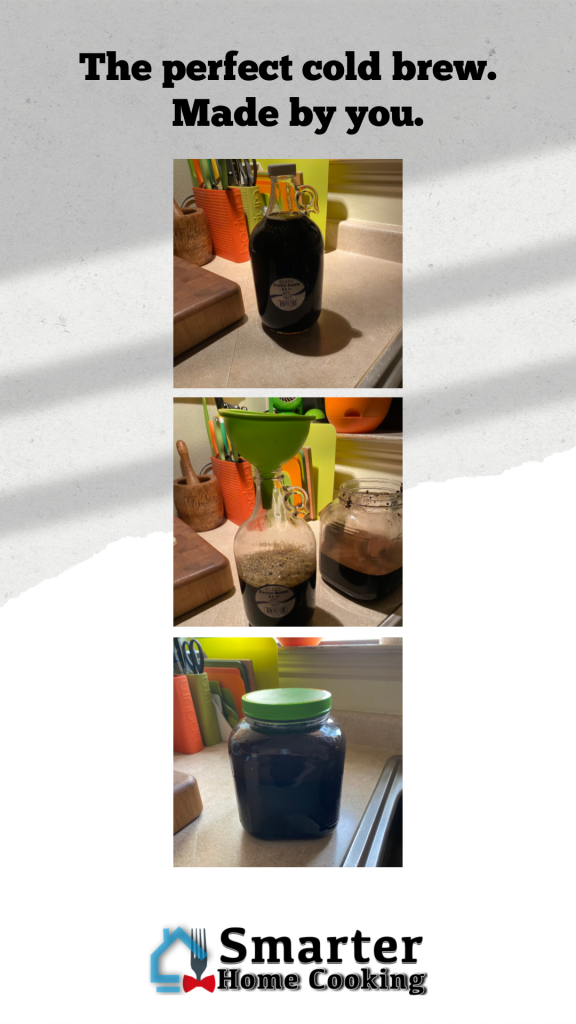 Current world events have us all staying inside and staying safe. That means your daily  trip to the coffee shop or cafe probably isn't happening. But that doesn't mean you can't enjoy a cup of your favorite coffee at home.
And you don't have to settle for the plain old cuppa of joe. It's easy to make your own cold brew. 
The cold brew movement has gained steam because it's easy to make at home, far less acidic than its hot brethren, tastes delicious, and can save you big bucks.
As the name implies, cold brew (sometimes called cold press) coffee is "brewed" by steeping coffee grounds in cold water for a long period of time. It's not an iced coffee, which is coffee that was once hot and pour it over ice to chill. Cold brew is not only cold when you drink it, it is never heated.
Cold brew coffee is much more complex and delicious than iced coffee. Cold brew is bold, smooth, rich and has a syrupy consistency. It's sort of like a like a cross between a shot of espresso and an iced-latte (if you add a splash of milk, half and half or your favorite creamer)
What you'll need to make the perfect cold brew coffee at home.

Coffee
1/2 pound of coarse grind (or ground for French Press)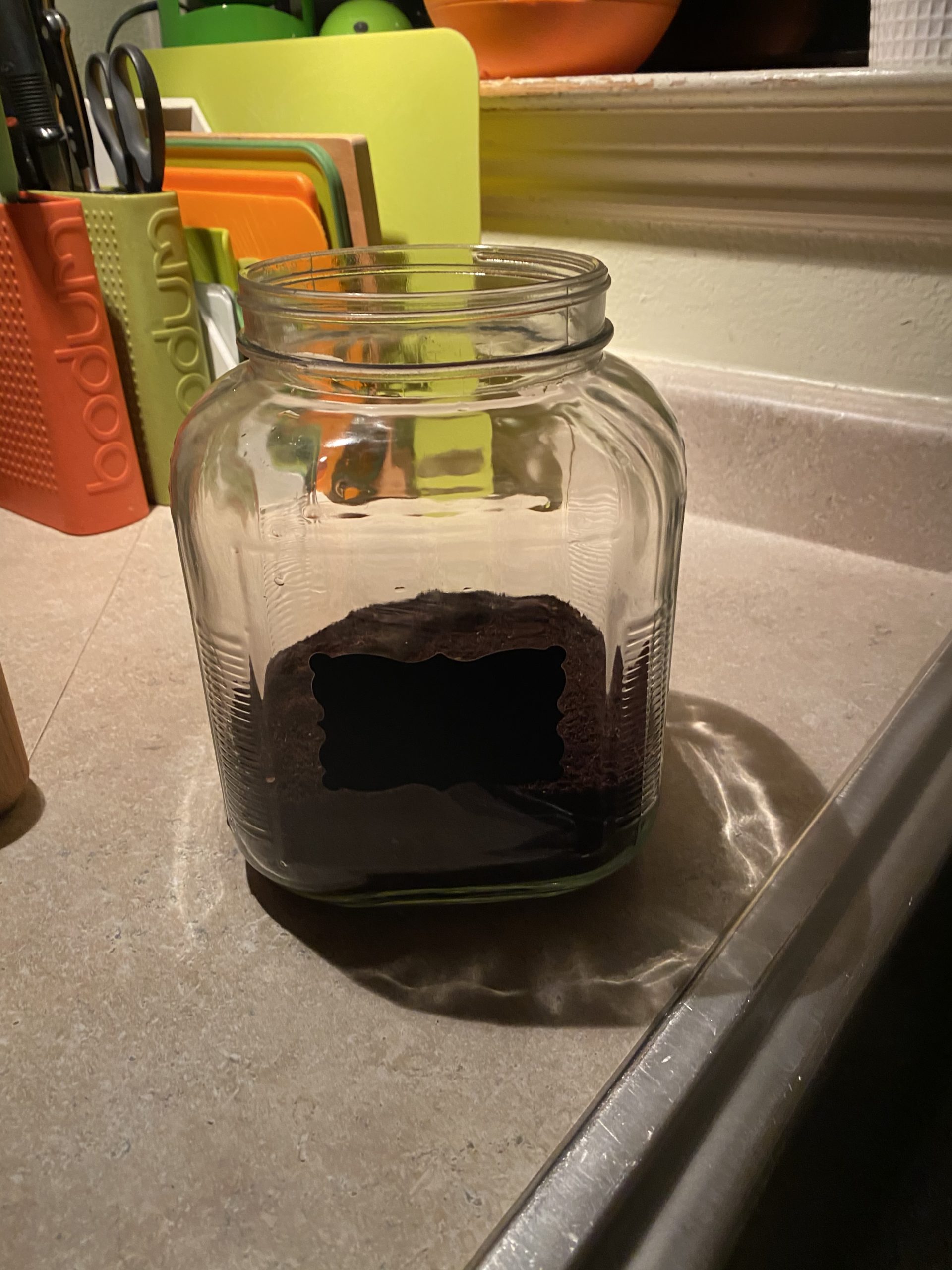 A wide mouth airtight container
For brewing the coffee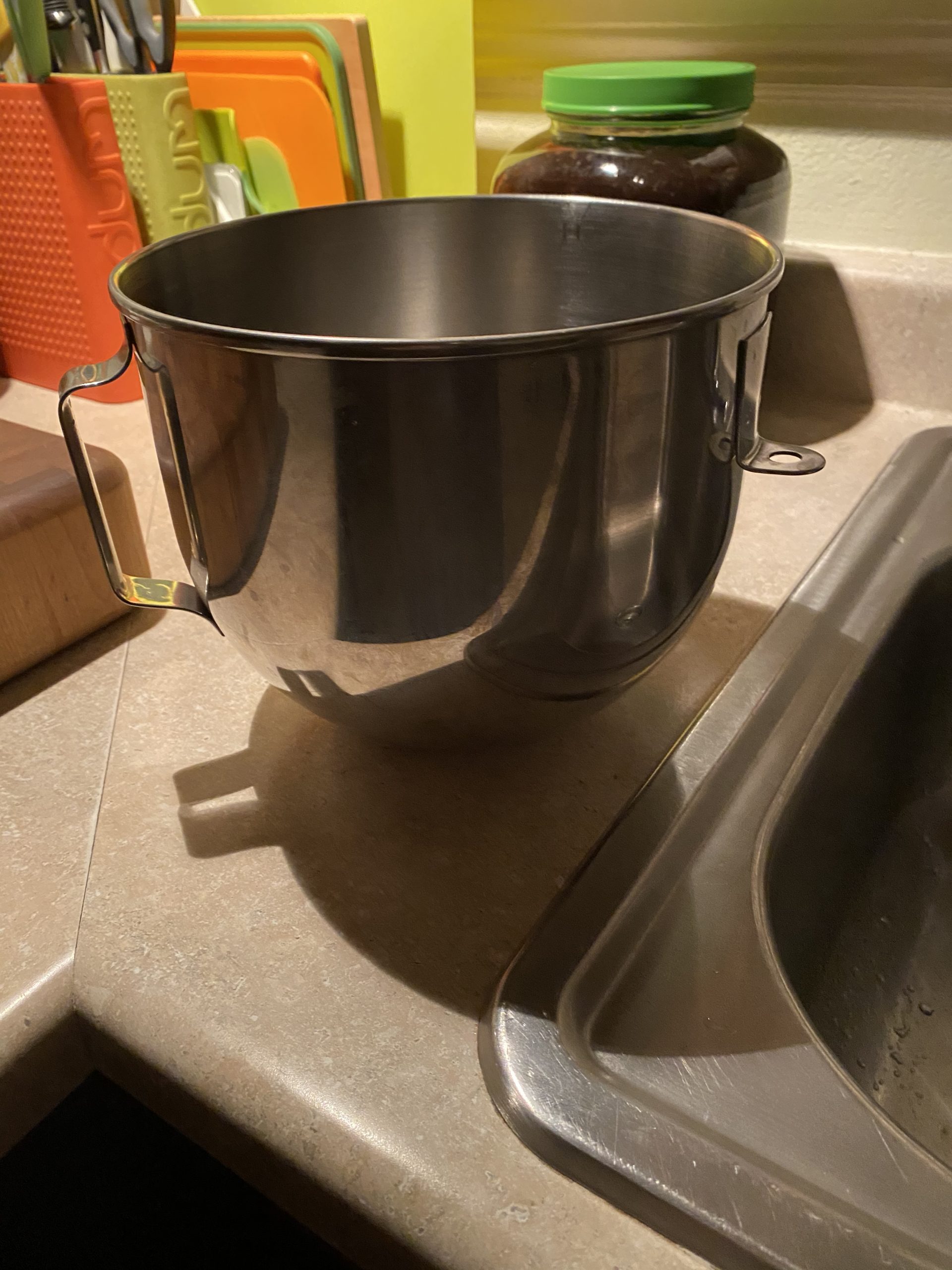 A large, deep bowl
This will hold the coffee when you strain it.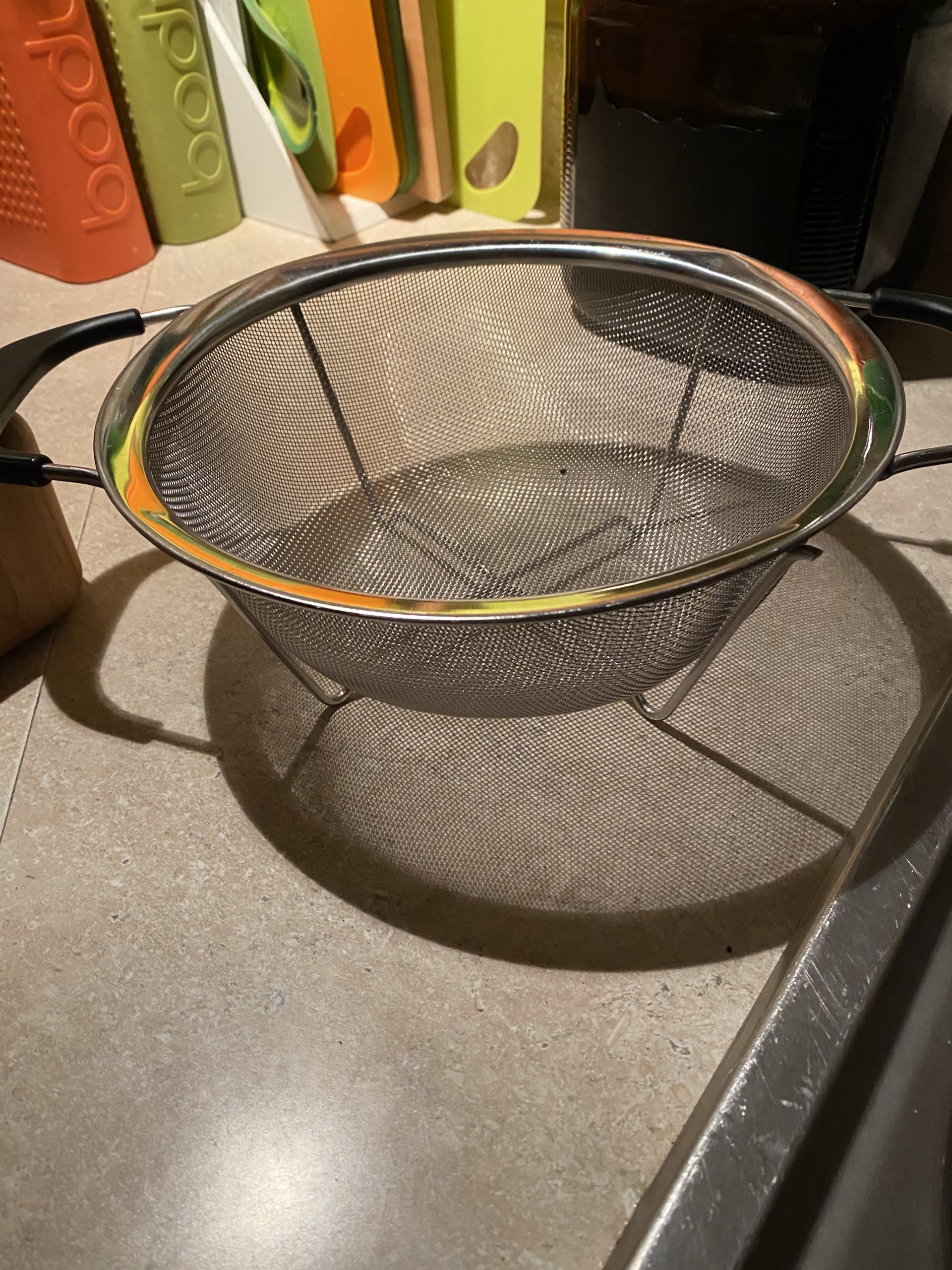 A fine mesh strainer or colander
Use this to strain the coffee over a bowl.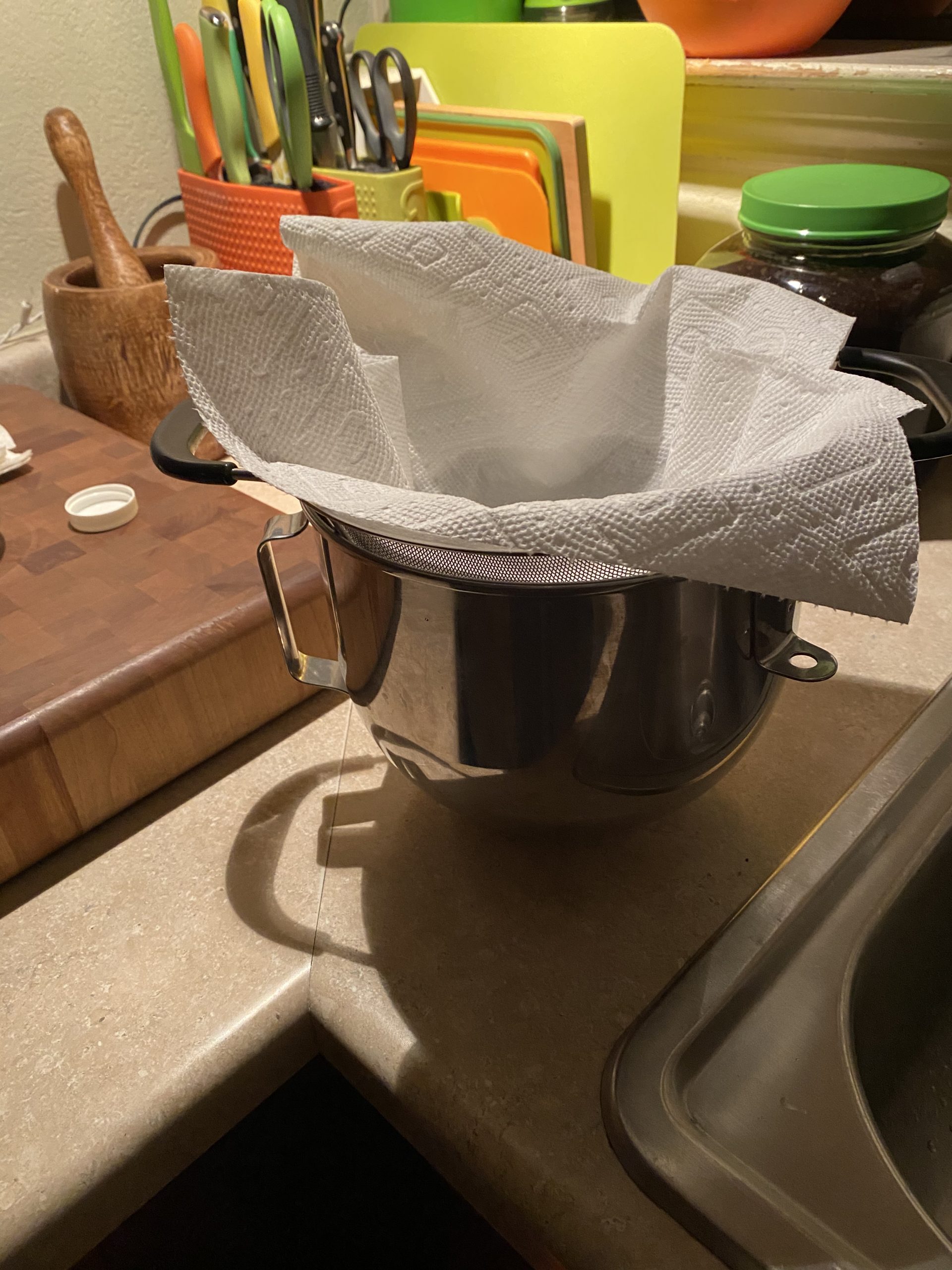 Cheesecloth or paper towels
This lines the strainer to ensure no grounds seep through with the liquid.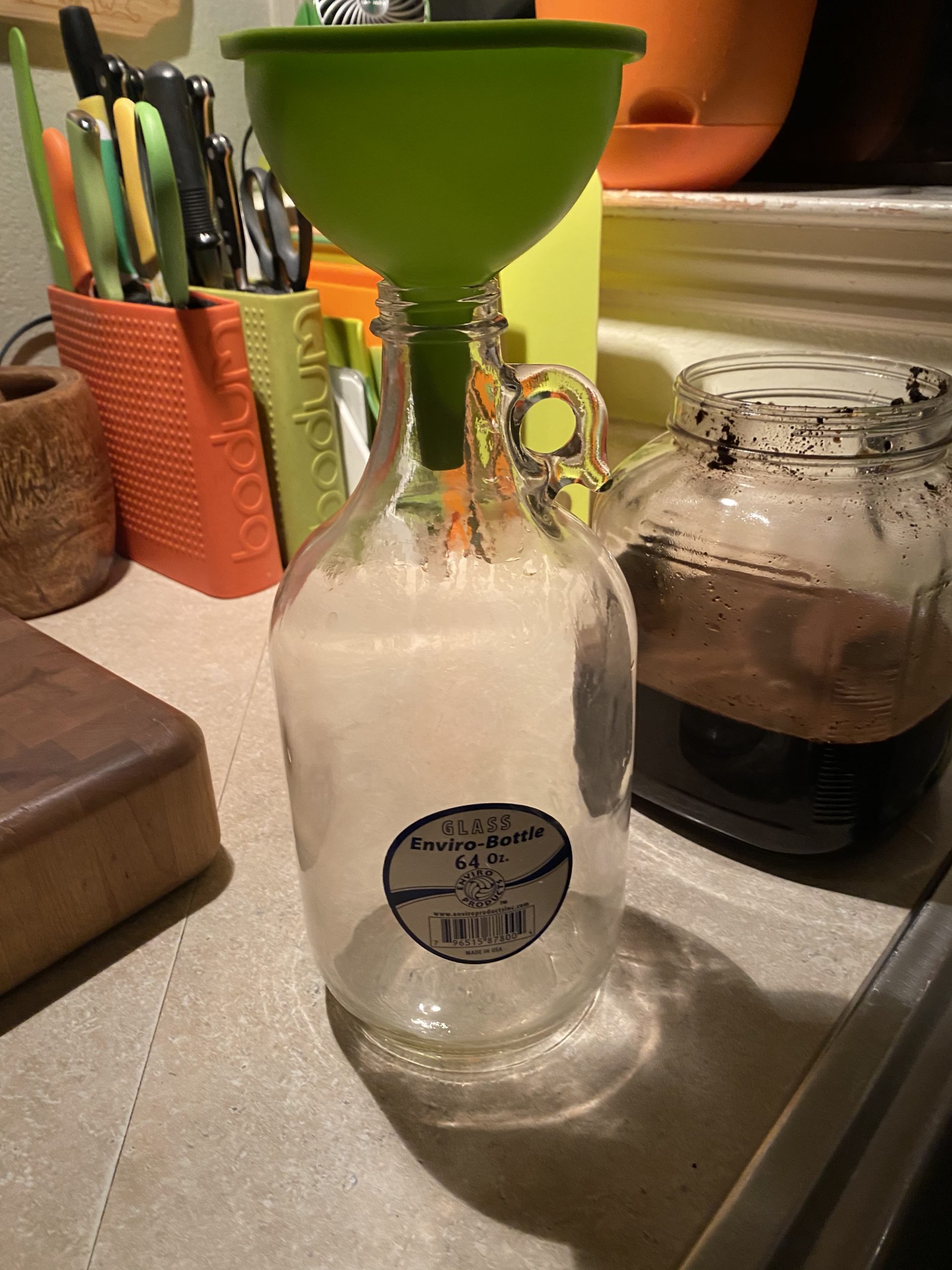 A gallon jug or gallon pitcher
To hold the liquid cold brew and put in the fridge.
(You'll probably want a funnel, too.)
Follow these simple steps to make the perfect cold brew coffee at home: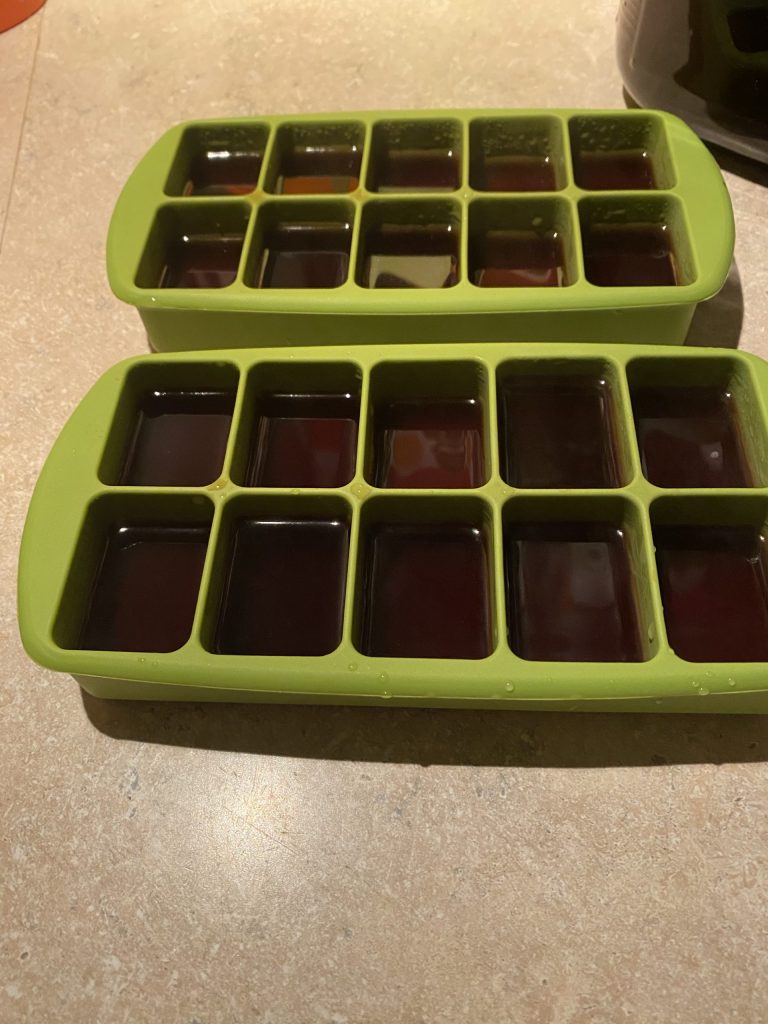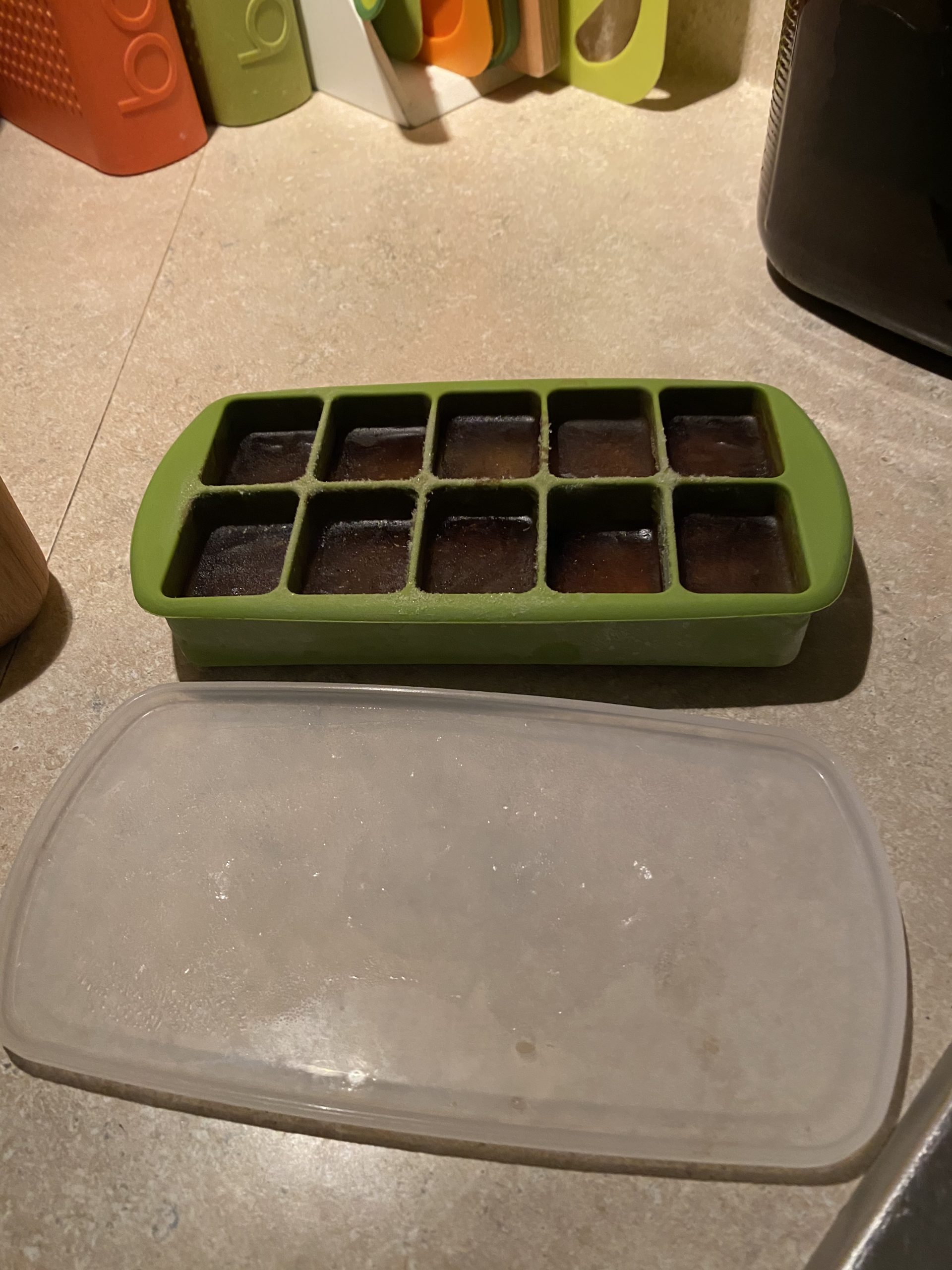 How to make Cold Brew Ice Cubes
To make ice cubes with my new cold brew coffee, I bought these colored ice trays that have a lid. (Not the OXO ones where you need to slide the lid. That was a mess.) Instead, these are from JOIE and they have a lid with a pop open top. I can simply leave the lid on and put hot coffee, which I make from my single brewer, and pour it into the tray without any spills or stains. I usually end up transferring all the cubes to a large plastic container with the lid and putting that in the freezer. That way I always have coffee cubes on hand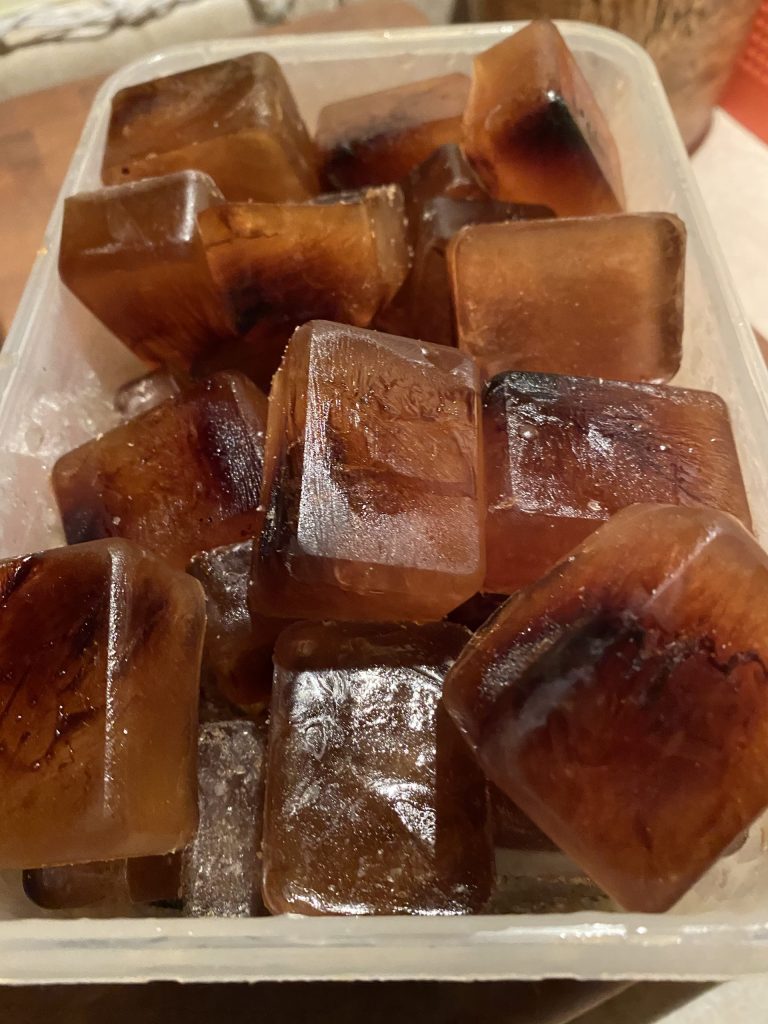 How to make perfect home brew coffee at home: IN DETAIL (Photo steps)