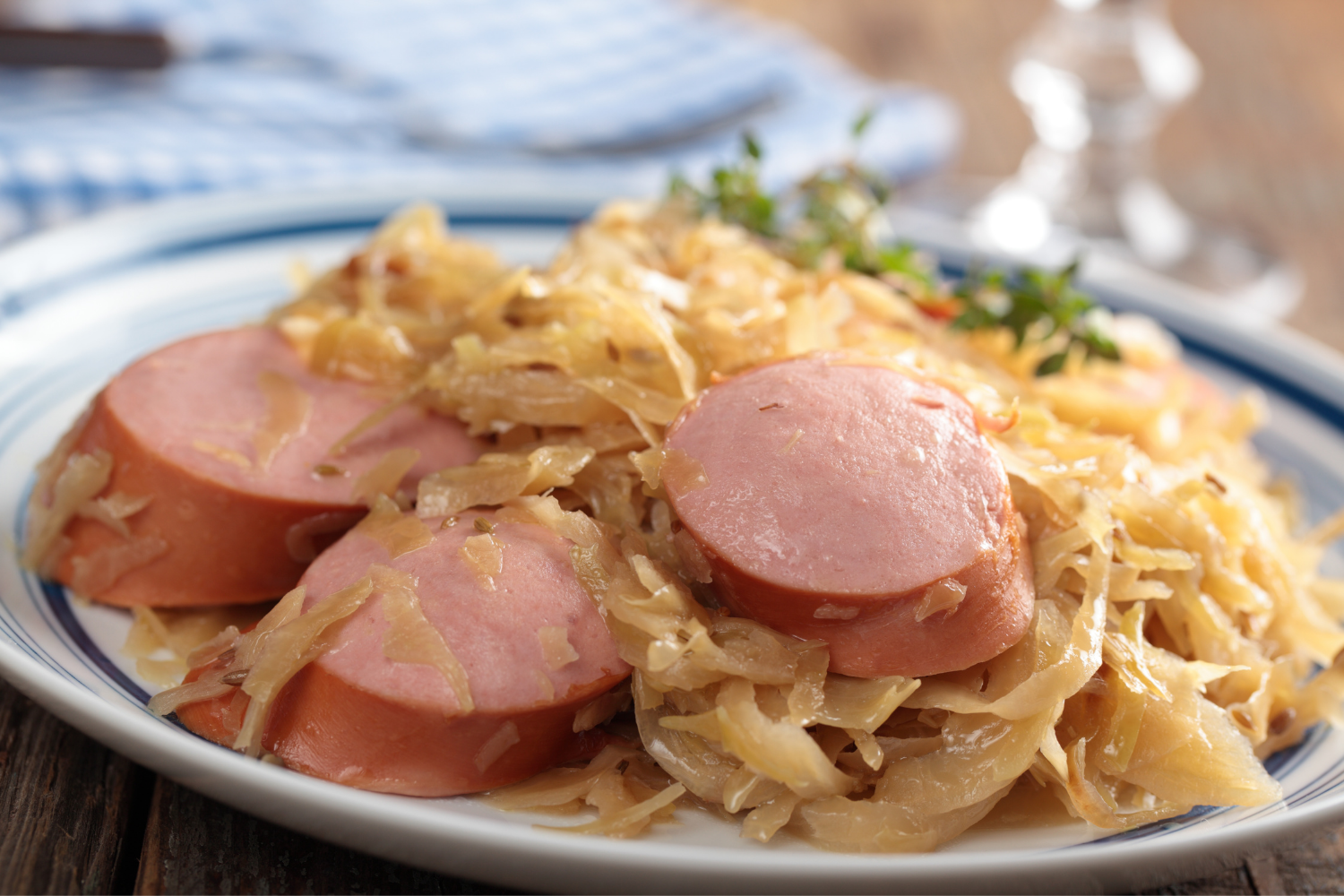 Cooking for a couple can be frustrating, but follow the recipes found below for easy to prepare solutions. Many of them take under 15 minutes to prepare.
Sausage, Sauerkraut and Apple Sauce Medley
This meal is simple to make and serves 1-2 people. Make it on a busy weeknight when work or other activities have left little time to be spent in the kitchen.
You will need:
 1 large, fully cooked polish sausage
 1 small can (8 oz.) of sauerkraut
 2 spoonfuls of applesauce
 1 spoonful of brown sugar
Directions:
 Cut polish sausage into round slices.
 Place in skillet
 Add sauerkraut, applesauce and brown sugar
 Mix well
 Cover and cook approximately 10-15 minutes or until hot
Saucy BBQ Wieners
The name might sound strange, but this casserole is delicious. It serves 1-2 people and takes less than 10 minutes to prepare.
You will need:
 5 hot dogs cut into small pieces
 1/4 cup of onions, chopped
 1/8 diced bell pepper
 1 tablespoon butter
 1/2 can tomato soup
 1 tablespoon brown sugar
 Dash of Worcestershire sauce
 A dab of yellow mustard
 A small dash of vinegar
Directions:
 On medium heat, cook onions in butter until they turn translucent.
 Add in other ingredients, except for the hot dogs.
 Heat on low for approximately 2-3 minutes
 Add hot dogs and heat on low until hot dogs are hot.
This recipe goes great with a fresh, crispy side dish. Try serving this Saucy BBQ Weiner recipe with a fresh, green salad. For dessert, serve fruit, such as apples or pears.
Tamale and Cheese Dinner Casserole
This recipe is simple, quick, and has Mexican flair. It makes 1-2 servings and cooks up in under 10 minutes.
You will need:
 1 can tamales
 1 small can (8 oz.) whole kernel corn, drained
 A handful of shredded cheddar cheese
Directions:
 Unwrap the tamales and break them into bite-sized pieces
 Lay pieces in the skillet
 Top with corn
 Sprinkle with cheese
 Cover with lid and cook on low-medium heat for 5 minutes or until hot
Top with sour cream and sliced avocados. For a spicier taste, add salsa.
Manly Meatloaf
This meatloaf does take a little while to cook, but the preparation is super easy. It makes 2-3 servings, so there might be enough for leftovers the next day.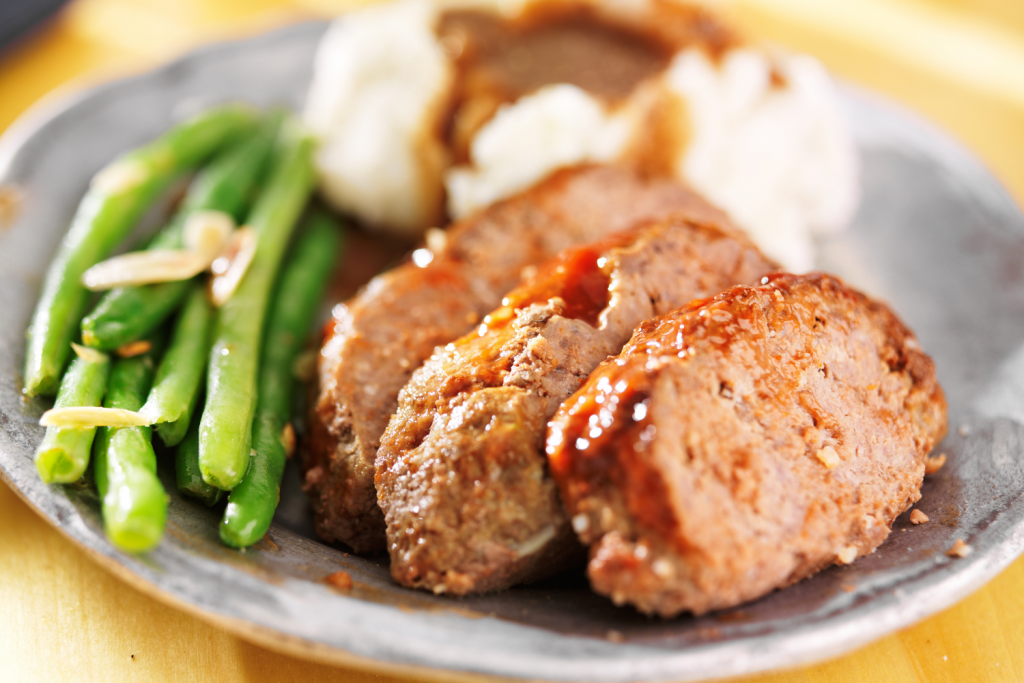 You will need:
 1 lb. ground beef or turkey
 2 slices crumbled (soft) bread
 1 can (4 oz.) sliced mushrooms
 1/4 cup milk
 1 egg
 1/4 cup ketchup
Directions:
 Preheat oven to 350 degrees.
 Mix eggs with mild and bread crumbs in a large bowl
 Stir in the rest of the ingredients
 Place mixture on oven baking dish and shape into a loaf
 Bake for 45 min. or until well done.
Using Meatloaf Leftovers
Slice cold meatloaf onto bread and use ketchup instead of mayonnaise for a great way to use leftovers.
Cooking for two doesn't have to be a chore. With delicious recipes like these, food isn't going to go to waste. Leftovers might even become a thing of the past.