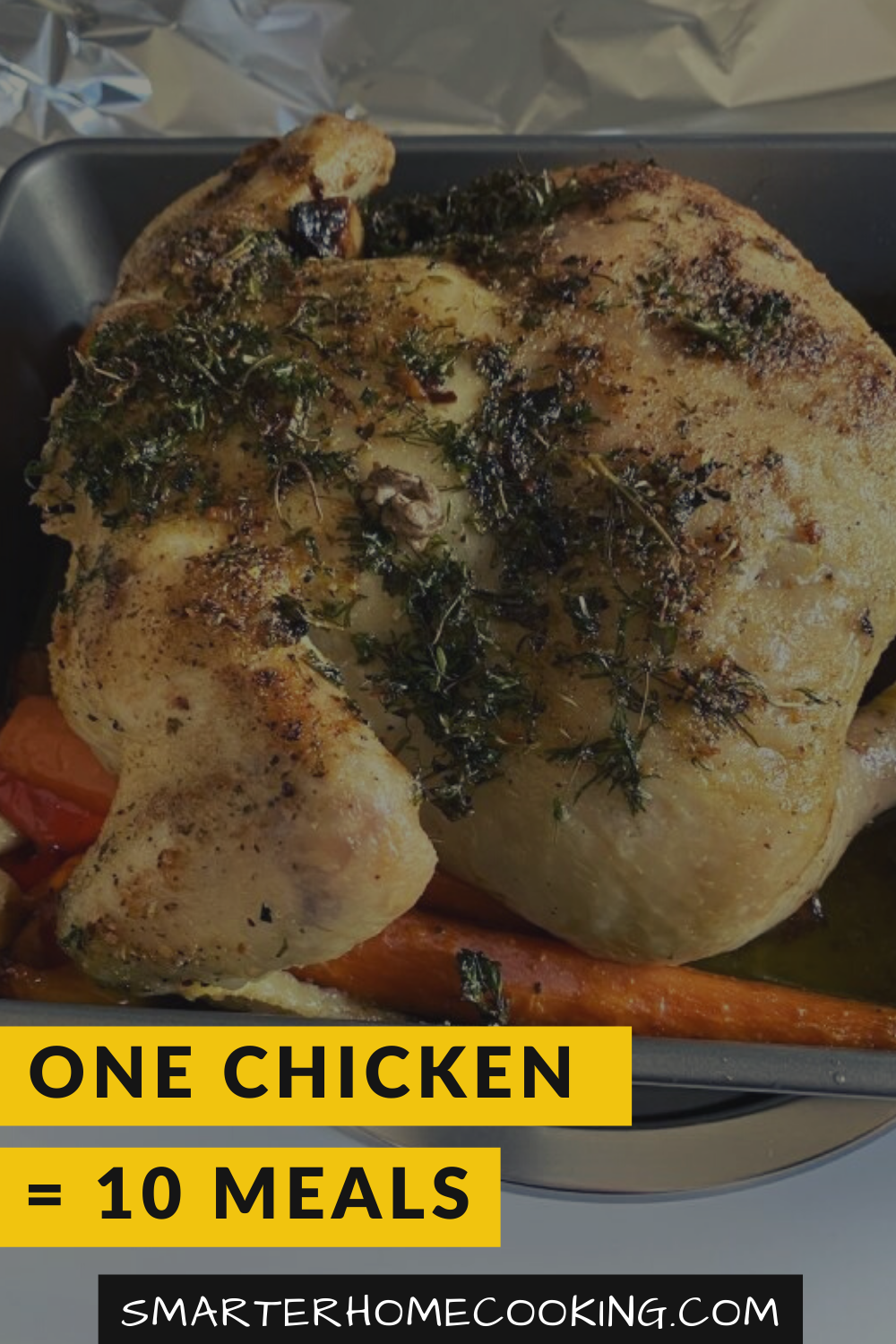 If you're doing your part to stay home to be safe and healthy, you're likely limiting trips to the grocery store to once a week or less. That might mean buying fewer perishable goods and instead of stocking up on frozen prepared foods, canned items, or things that can be made in bulk and put in the freezer.
And if you're like me, the new shopping list might not resemble how you were eating in the pre-COVID-19 world. I was accustomed to multiple trips per week to my local shops for meat, seafood, and fresh produce. I would figure out what I wanted to eat and then walk around my bustling neighborhood gathering the items and ingredients. Well, that's no longer possible, practical, or even safe.
So, now I have to get creative about my food and find things that can do double duty and still offer me the variety and freshness I crave.
Recently, I bought a 5-pound whole chicken. I love roasted chicken, but hardly ever cook one unless friends are joining me for a comforting Sunday dinner gathering. However, I thought a whole chicken would be an inexpensive way to get several meals for under $8.00.
The point of this isn't to give you chicken recipes. There are literally millions of them available. It's to get you to think about creative ways to use a single star ingredient.
Here are all the meals I got out of one chicken by simply adding a few other ingredients (mostly staples) that were readily available in my freezer, fridge, and pantry:
1 – Roasted chicken
I roasted the chicken with some baby red potatoes and had a hearty dinner from the initial cook.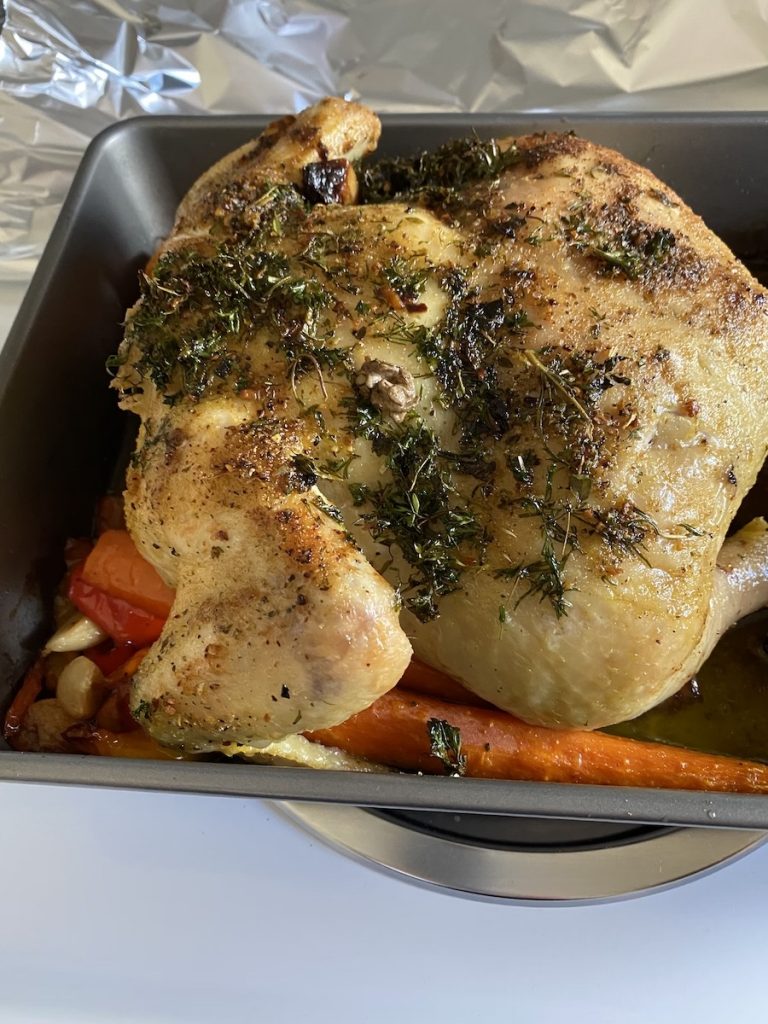 Bonus: Chicken Stock – After deboning the chicken, I took all the bones (and cut up carrots, onions, celery, and garlic) and threw everything in my slow cooker overnight. I woke up to a huge pot of stock. After straining, I ended up with 3 very large mason jars of rich, flavorful broth.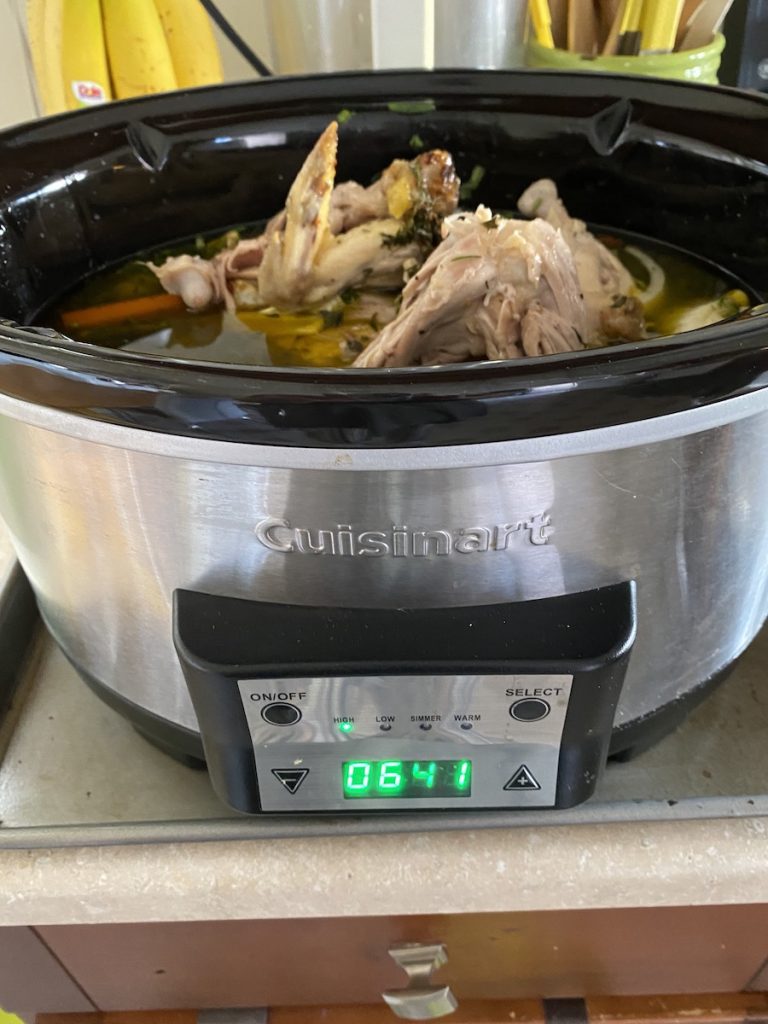 2 – Wonton Soup
The next day, using half a jar of stock, I added frozen wontons and bok choy, plus some Chinese spices (ginger, garlic, sesame oil, and Thai chilis) for a great soup for dinner.
3, 4, 5 – Chicken Salad
I cut up most of the white breast meat, added celery, shallots, mayo, and tarragon. This was enough for three meals. One lunch was chicken salad on a bed of lettuce with fresh tomatoes – chicken salad, salad. The rest I'll use for actual chicken salad sandwiches. If I want to change it up a little, I can add walnuts or grapes, or dried cranberries.
6, 7, 8, 9 – Chicken Pot Pie
I used half of the remaining jar of broth, plus one more jar along with all the dark meat to make the filling for a chicken pot pie. Since I don't like too much crust, I put the filling mixture in an oven-safe dish and then cut a square of frozen pie crust for the top and baked it. There was enough of the filling leftover for me to have three small containers for eating at a later date. I can thaw them out individually and put a piece of crust on top whenever I choose to eat it.
10 – Chicken Tortilla Soup
I'll probably use the remaining chicken and jar of stock to make another soup.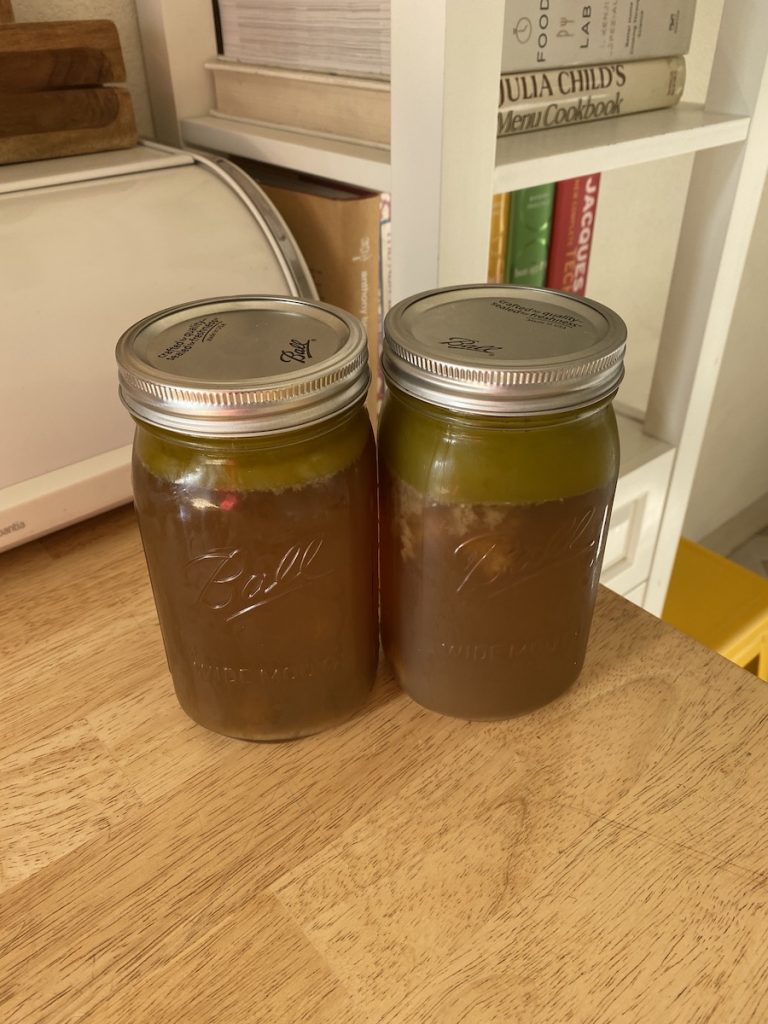 If I wanted to stretch things out even further, I could skip the tortilla soup and save the stock (in the freezer) for a later date. If I did that, I probably would have taken a handful of leftover chicken meat, added some spices, and cooked it up for a tasty taco.
It really doesn't matter exactly what you make. You could make a chicken mac n' cheese bake or buffalo chicken dip. You do you.
Again, the point is to get the most from whatever you have and do it in a way that works for your budget and personal taste. This is just one little thing to help reduce your daily stress and minimize the challenges you face in these unsettling times.