Spice Up Your Home Cooking With Herbs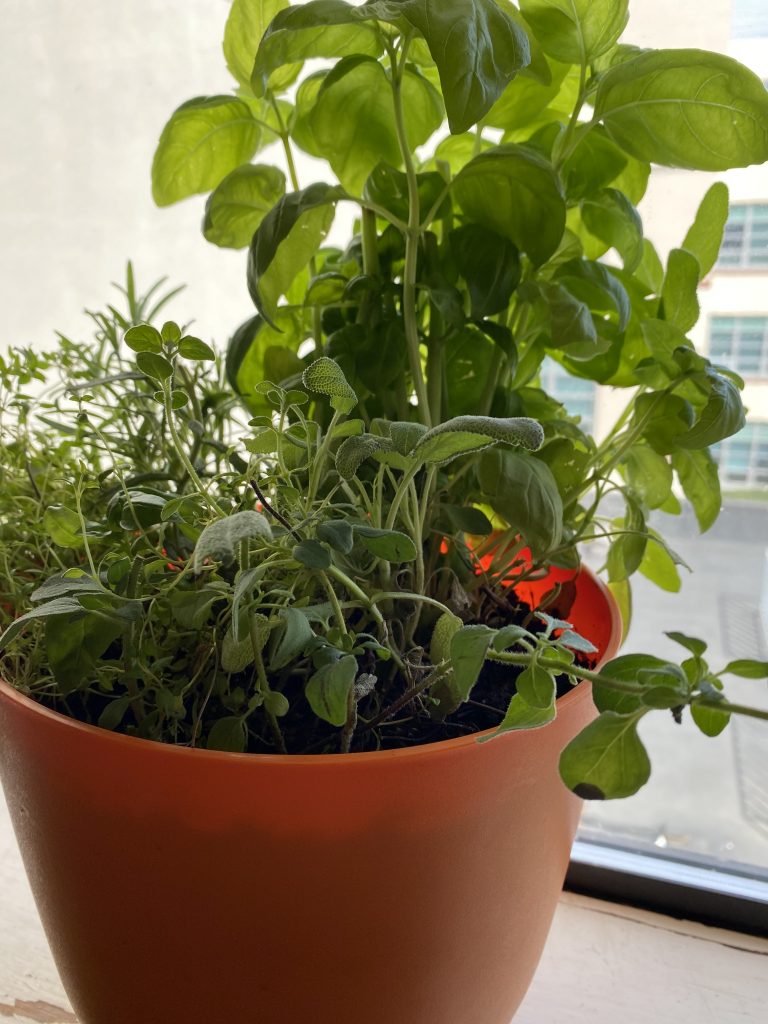 No matter what you're cooking, herbs and spices add flavor and freshness to any dish. But running out to the store for a handful of chives or a few sprigs of cilantro isn't always possible. Plus, fresh herbs have a very short life and you'll probably end up tossing them out after just using a pinch.
So, why not grow your own? I'm not saying you have to have a full garden. Instead, just create a one-pot herb garden that can be easily maintained and sit on a window sill in your kitchen. This provides instant access to what you need when you need it. A pinch here, a dash there. And no waste. It also allows you to experiment because everything you need is ready and available.
It doesn't matter if you grow the herbs from seeds or opt to simply re-repot pre-grown plants. I get mine at Trader's Joes for $1.49 each. Because I live in a major metropolitan city, space is at a premium and I have no backyard. So, every year in early spring, I get a bunch of herbs (sage, thyme, oregano, rosemary, parsley, chives, dill, tarragon, cilantro, basil, and mint) and put them all in one large pot. Sometimes it takes two pots. Over the years, I've learned that mint takes over everything and should be in its own pot.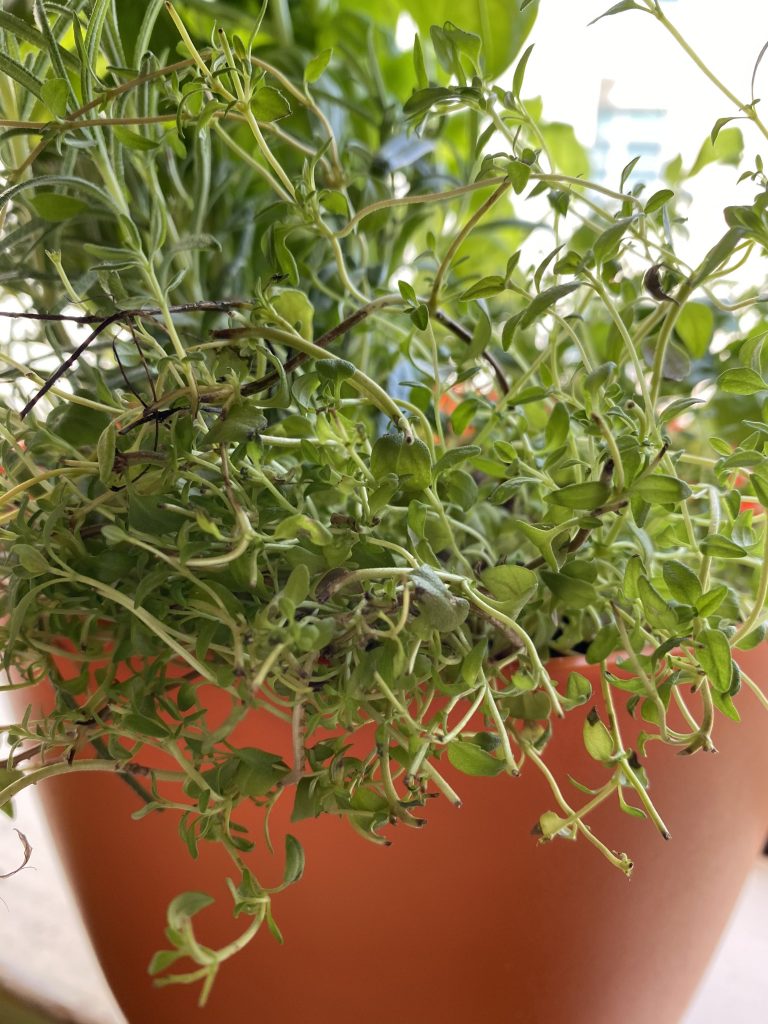 So, whether I'm making tacos, soup, quiche, salmon, roasting veggies, or making a roasted chicken or making a Moscow Mule (cue the mint sprig) I can cut off some herbs and add them.
Fresh basil and fresh oregano can take homemade pizza to the next level. Use rosemary and thyme to make a compound butter that raises your grilled ribeye to steakhouse quality. Or put that same compound butter on some roasted spaghetti squash or grilled asparagus. Making a pulled pork taco and having your own stash of fresh cilantro makes Taco Tuesday an event. And, I no longer buy salad dressing since having fresh herbs and spices on hand makes whipping up my own dressing a snap.
There's also some pride and satisfaction in using herbs that you've grown.
So, get growing and spice things up!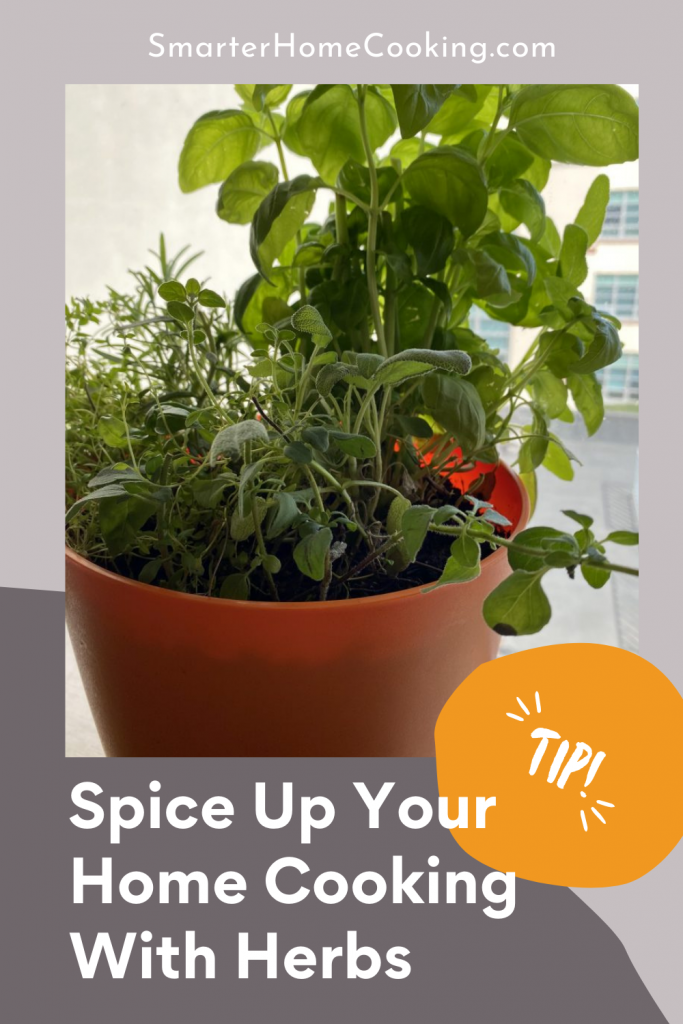 .