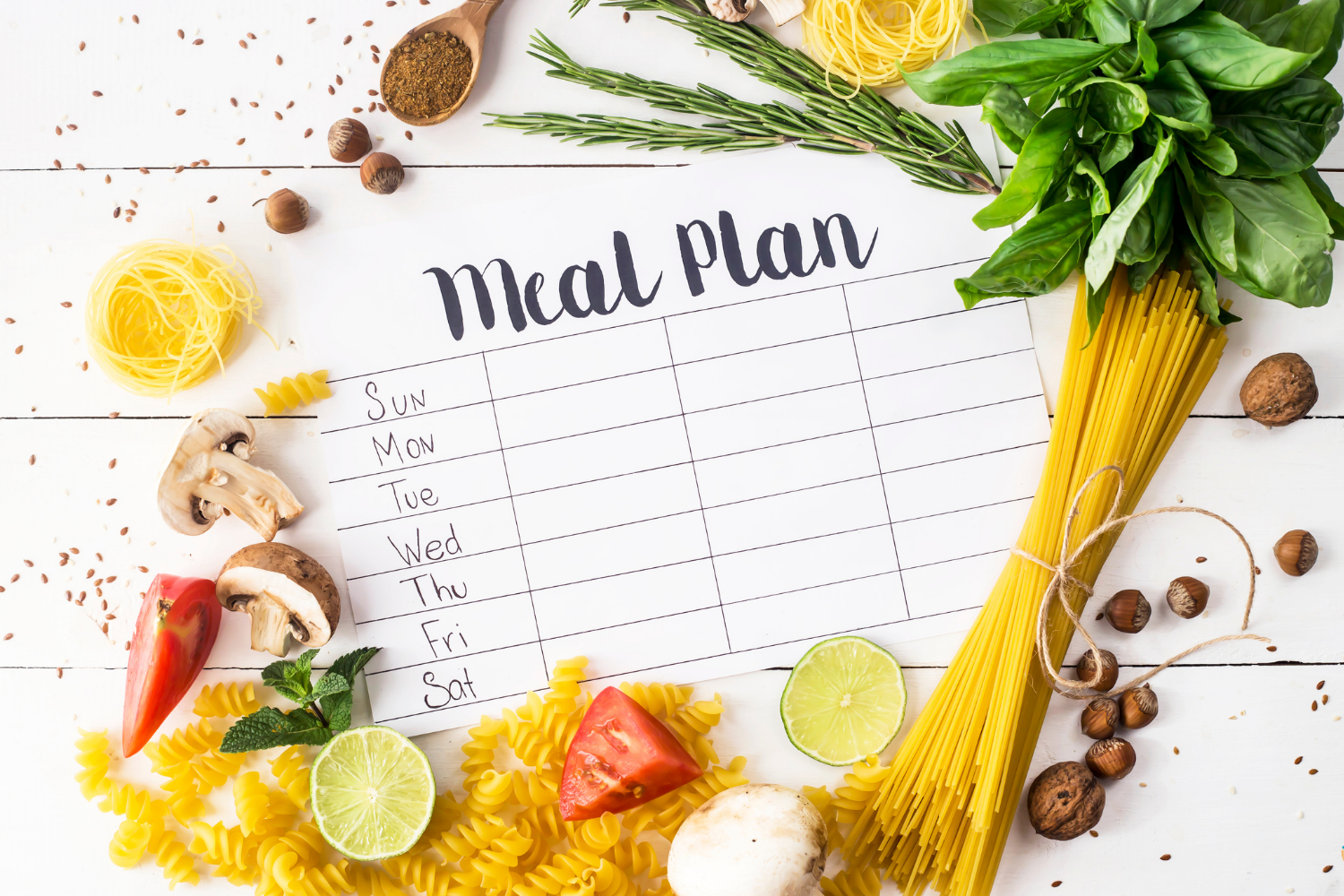 Planning weekly dinner meals for your family does not have to be a headache.
What's for dinner?
That always seems to be the question of the hour around dinner time at my house. For a lot of people, meal planning is something that we intend to do or think we will get around to doing. But from my perspective, it's something that needs to get accomplished weekly to help you keep your sanity.
Meal planning does not have to be complicated. Follow these four easy steps and see for yourself how much your family will benefit.
1. Identify Available Food
First, figure out what foods you have around your house that needs to be useful and what is on sale at your local grocery store. Make a list of the things you already have. Next, check out the sale flyer from your local grocery store and make a note of what you can get for a great price, then include those foods in your weekly meal plan.
2. Gather Recipes
If you are a cookbook collector like me, you'll have plenty to choose from right off your bookshelf. Or you may have lots of recipes tagged on the web or printed off already. These are both great places to find great recipes. I like to use allrecipes.com where I can type in my main ingredients, and they will provide me with a list of recipes using those ingredients. It really doesn't get much easier than that.
3. Check Out Your Upcoming Week
Once you have your recipes in place, you need to take a look at your calendar and see what your week looks like. Maybe you have a lot of commitments in the evenings. If so, you will want to use quick and easy recipes on those nights. Or if you have hectic days with a busy afternoon, you might want to plan some Instant Pot meals to free up some of your days. When you have days where you are home, you can plan a meal with a longer preparation time.
Our Amazon finds:

Last update was on: May 15, 2022 1:58 am
Best-selling model: America's most loved multi cooker, built with the latest 3rd generation technology, the microprocessor monitors pressure, temperature, keeps time, and adjusts heating intensity and duration to achieve desired results every time
Cooks fast and saves time: The...
4. Map Out a Menu Plan and Grocery List
This to me is the heart of meal planning. One easy way to do this is to just get a piece of paper and list the days of the week with space underneath each day on one side, then use the other side for your grocery list. Keeping your weekly commitments in mind and the recipes you already have found, jot down your meal ideas for each day. Make sure that as you write down a dish on one side, you turn it over to the other side and add any ingredients you'll need to buy to complete that dish. Once you are done, you will have a complete list for the grocery store and a completed meal menu for the week.
Our Amazon finds:

-43%
Last update was on: May 15, 2022 1:58 am
Make mealtime fast and flavorful―100+ healthy and simple meal prep recipes
Whether you want to spend less time in the kitchen, lose weight, save money, or simply eat healthier, meal prep is a simple and practical option. Get started with three, 2-week meal plans and...
That's it! With just four easy steps, you've begun a new habit that only takes an hour or so of your week and gives you a little extra peace of mind. And now, you'll always have an answer for that age-old question, "what's for dinner?"