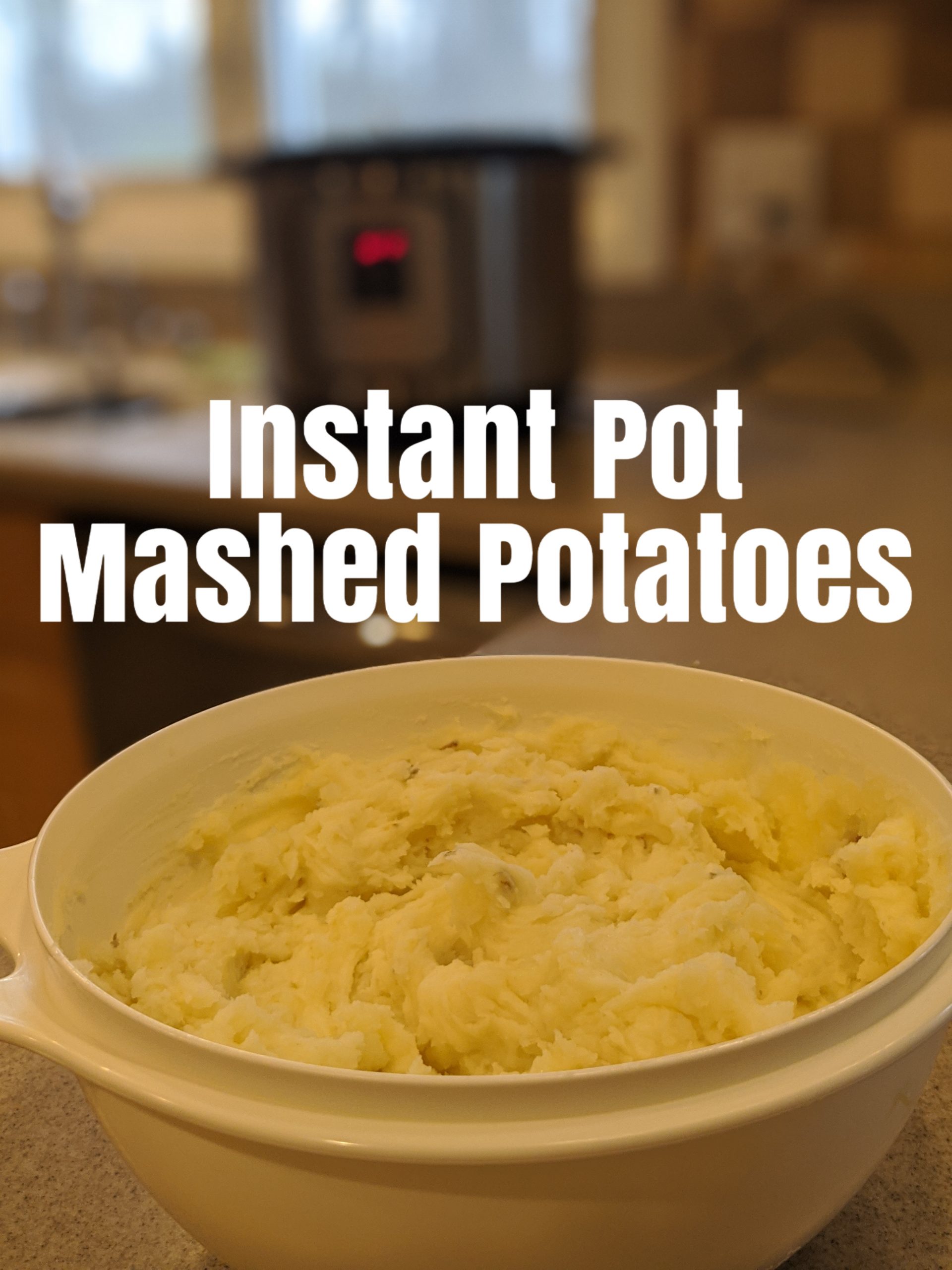 Yesterday, my mother taught my daughter how to make her favorite famous meatloaf via facetime. It was so wonderful watching them, as my mom was on camera sharing her recipes and giving my daughter very specific instructions on how to make her meatloaf recipe perfectly.
It was a lot of fun, and we all enjoyed it very much. The process itself was fun, the cooking was fun, and the resulting meatloaf was outstanding.
However, one very important side dish was missing: mashed potatoes! So, we made some mashed potatoes today — and they were awesome! The kids loved them and I loved them. They were creamy and smooth, and downright perfect. Read on to learn how we did it!
First, an admission: I oftentimes purchase pre-made mashed potatoes (the Bob Evans brand in the refrigerated section of my local Kroger) which cost about $2.50 per container. They are so convenient and so easy. All I have to do is throw the container in the microwave — and within five minutes, we have plenty of mashed potatoes for the three of us.
I've always thought that making mashed potatoes really took far too much effort, and I justified my purchasing of the pre-made stuff due to its massive convenience, good taste and reasonable price.
But not today. Instead, we are making our own mashed potatoes — and we are using the instant pot.
We've made the perfect instant pot mashed potatoes — and I'll never go back.
To make the perfect mashed potatoes in the instant pot all you have to do is follow these very simple steps. It really is so incredibly easy.
The recipe: Quarter / cube up some potatoes (after you have peeled them, unless you prefer the skins in your mashed potatoes) and put them into the instant pot, resting on top of the trivet along with about a cup or so of water and a sprinkle of salt.
Use the pressure cooking setting of the instant pot for 10 minutes, then use a quick release. Drain the excess liquid and transfer the cooked, mushy potatoes into a bowl. (This step is optional. You can mash up the potatoes inside the Instant Pot, once you've removed the cooking water / excess liquid.).
Next, smash up the hot, mushy potatoes using a potato masher. I then added three 1/2 sticks of butter and a little splash of whole milk (a quarter cup or so of milk.). I then whipped it up with a hand mixer for the last little bit to make it all smooth and creamy.
It was simple and very flavorful, with a perfect texture. Everybody loved it and we enjoyed it very much!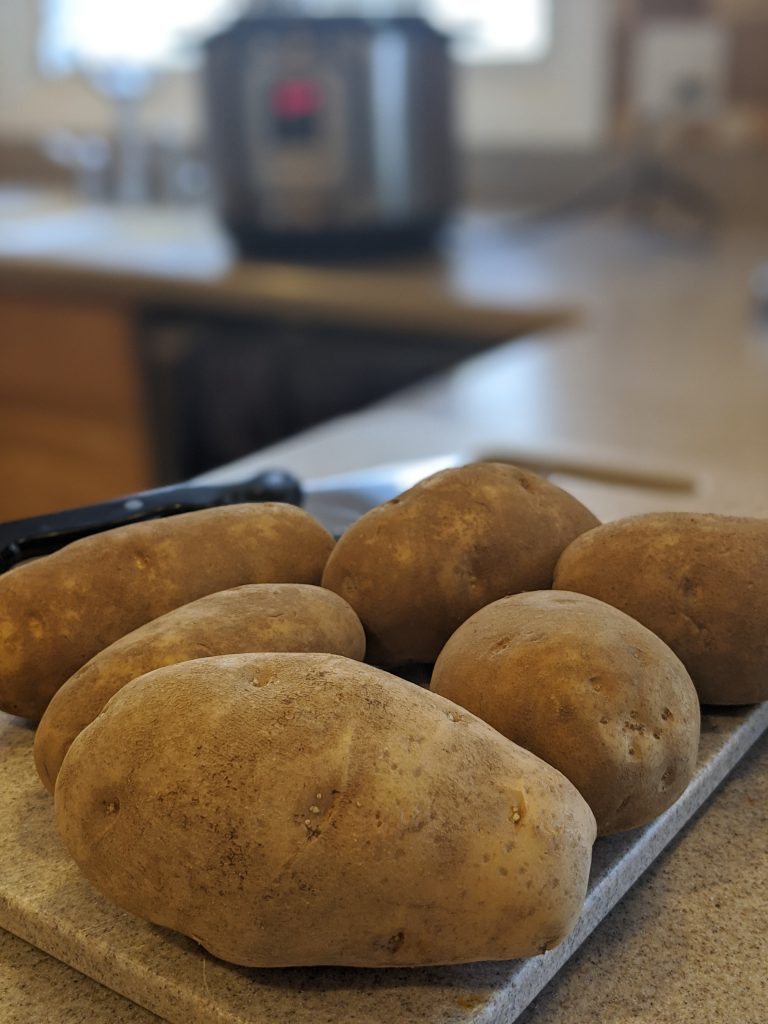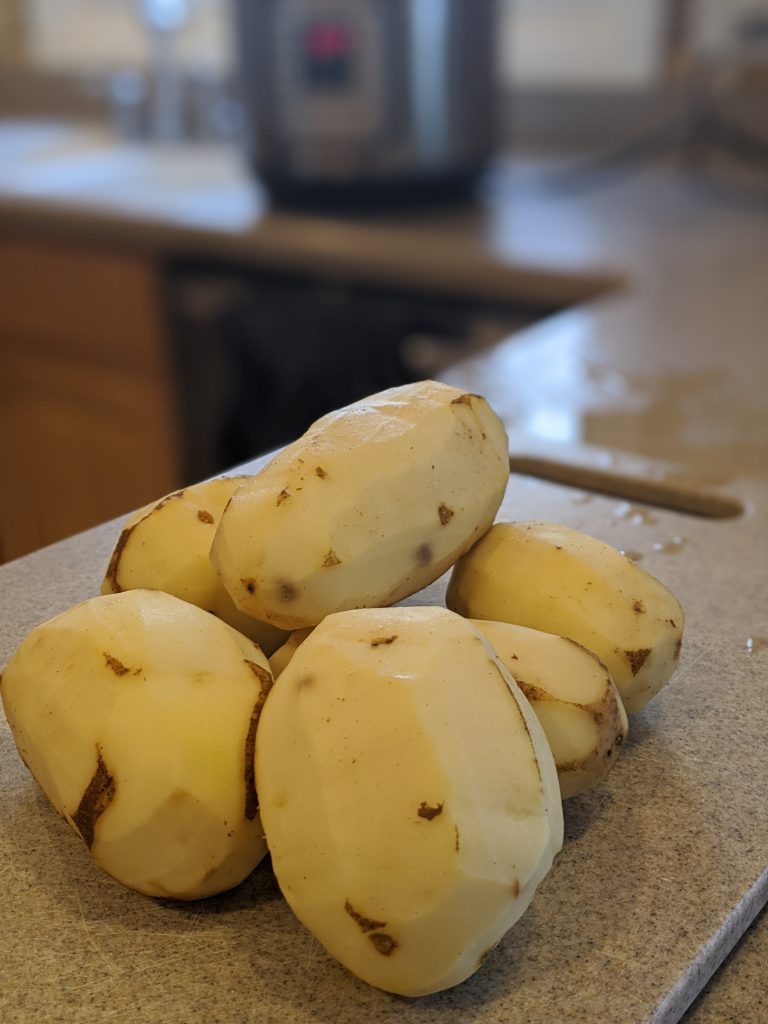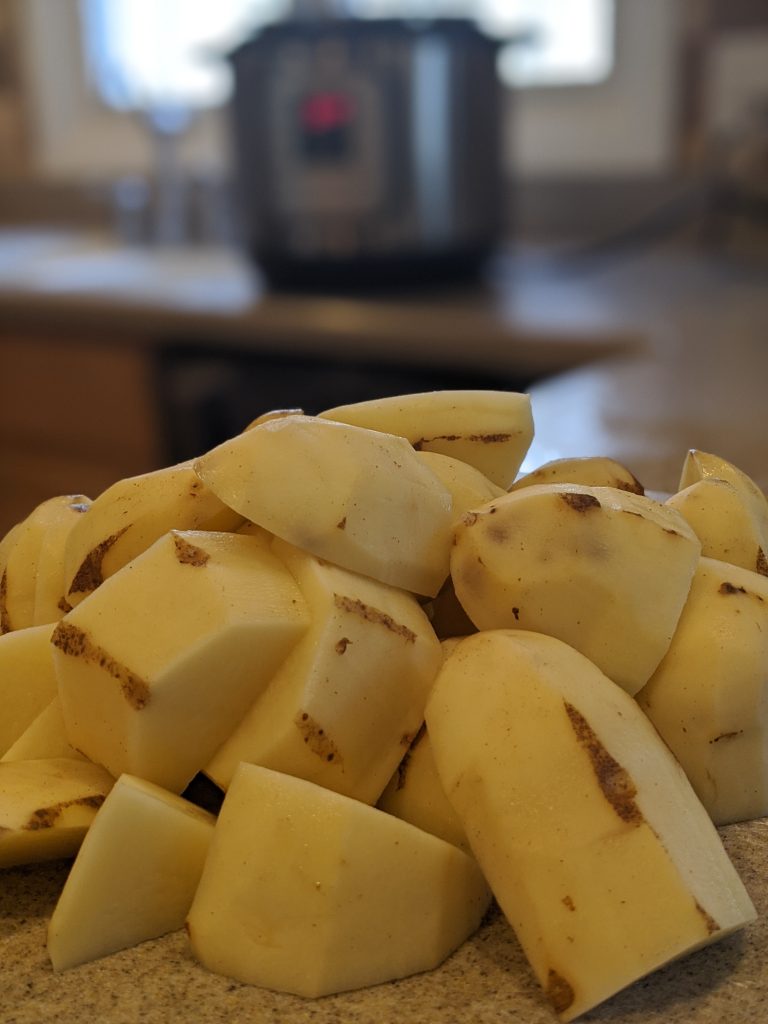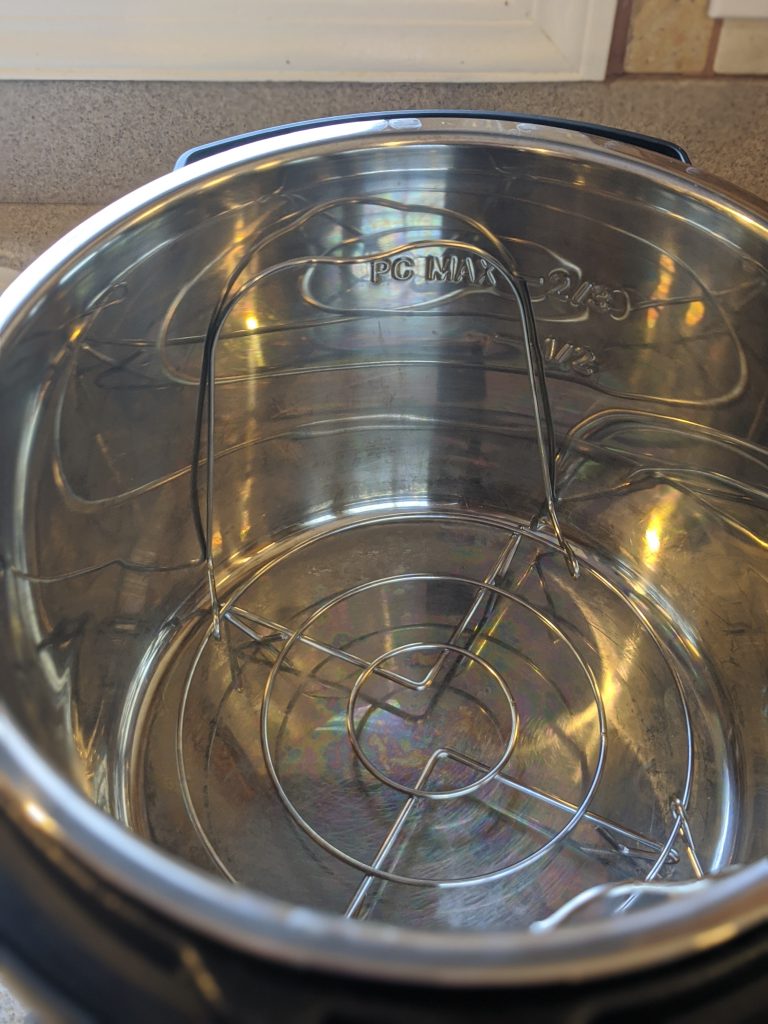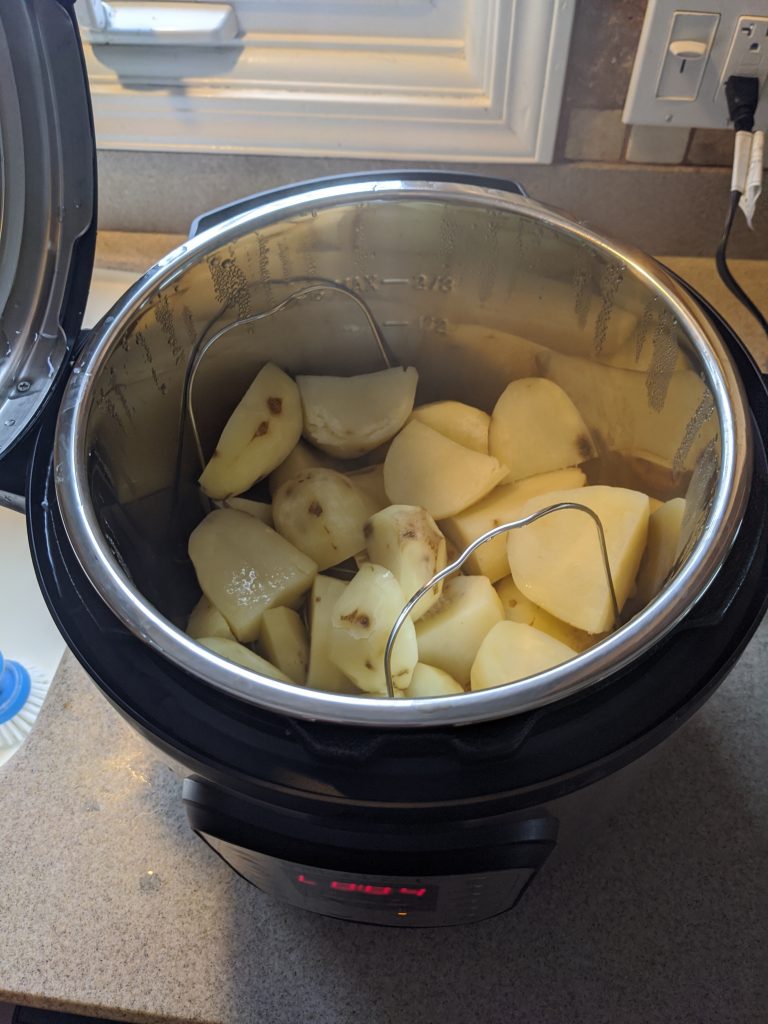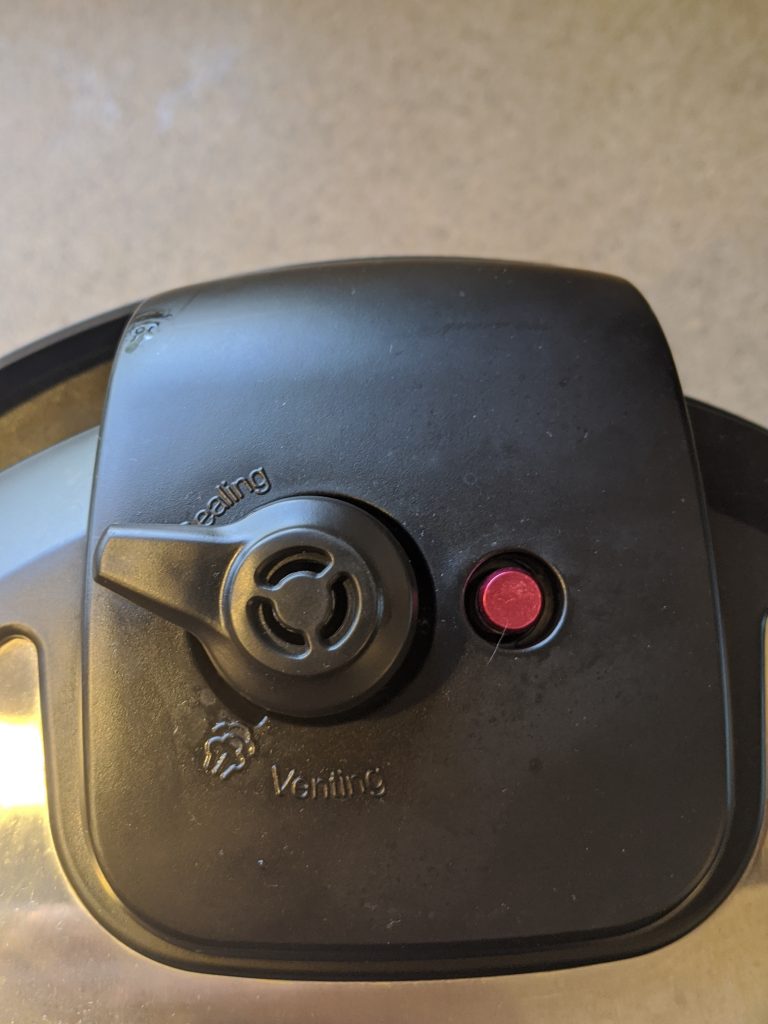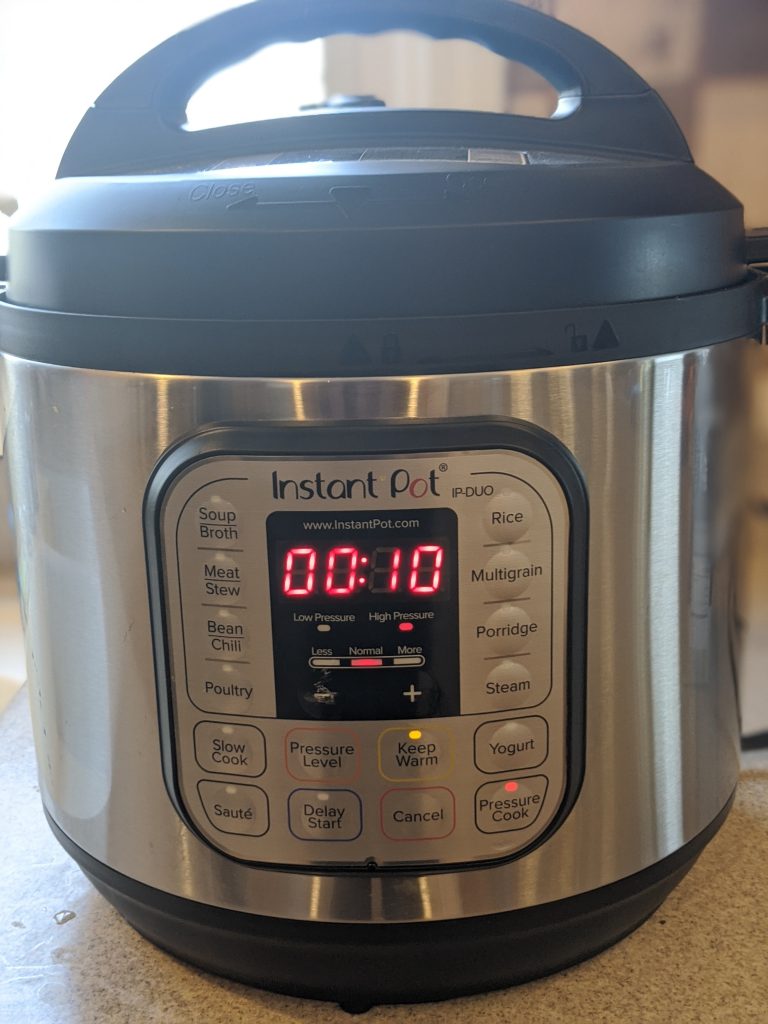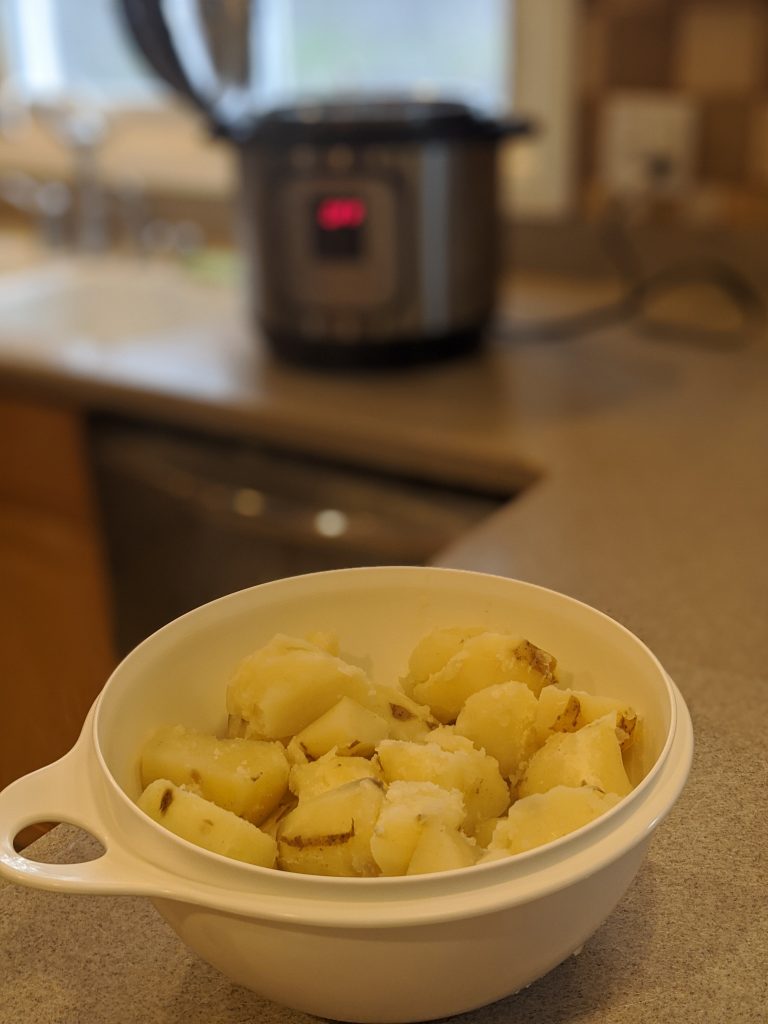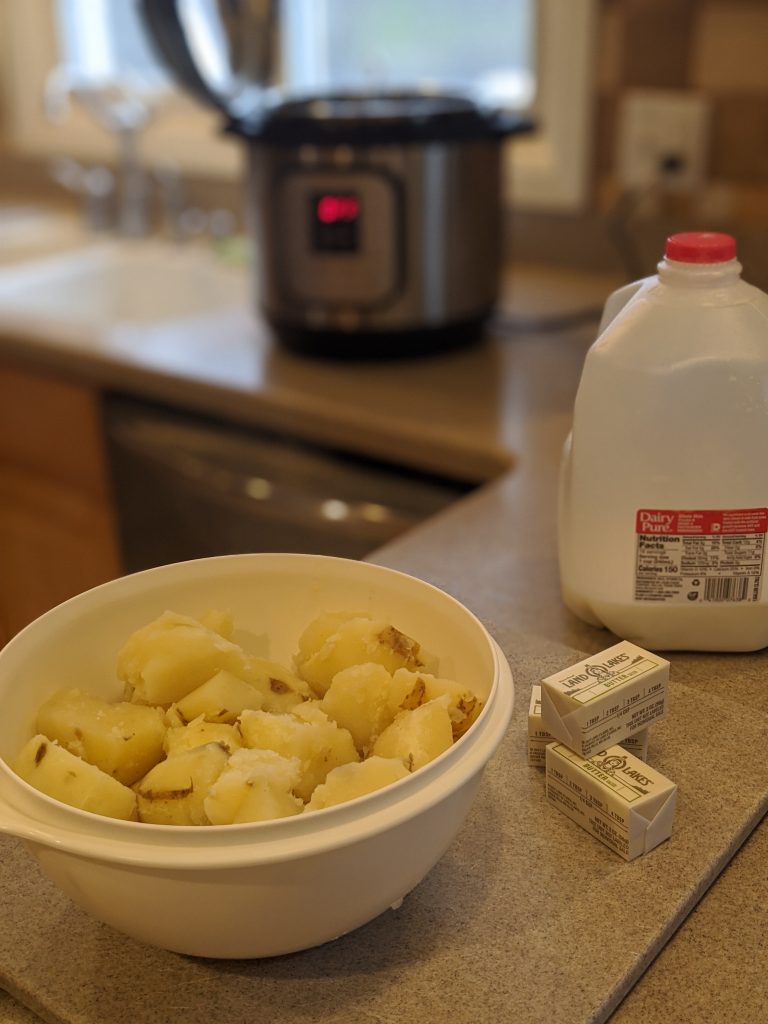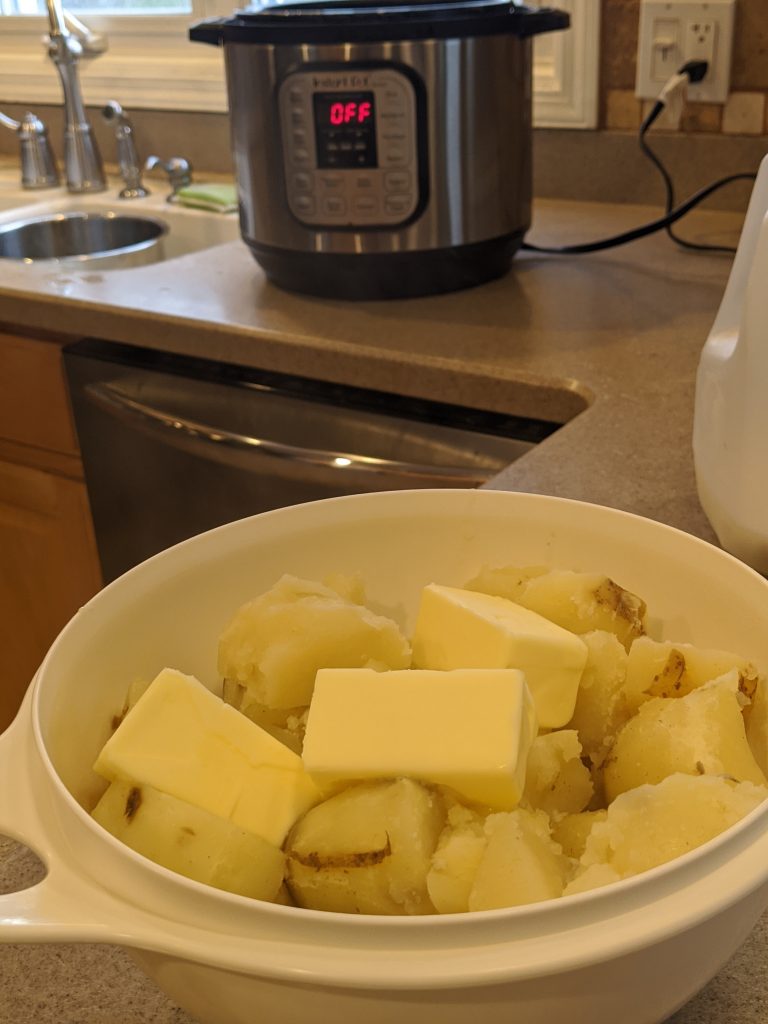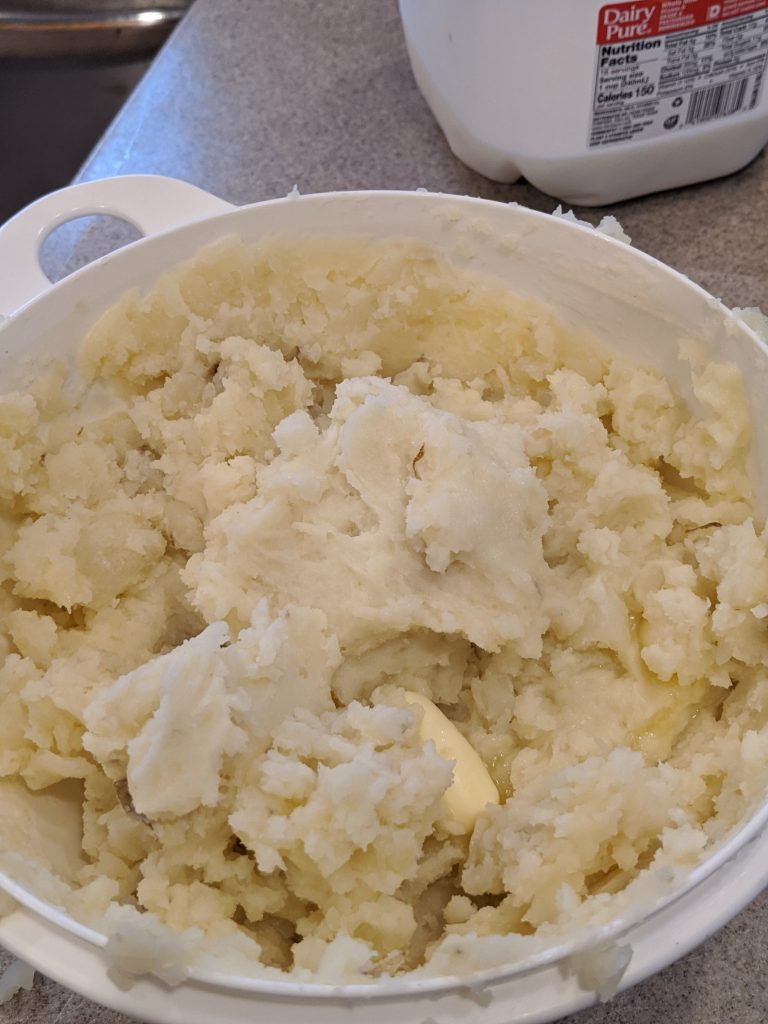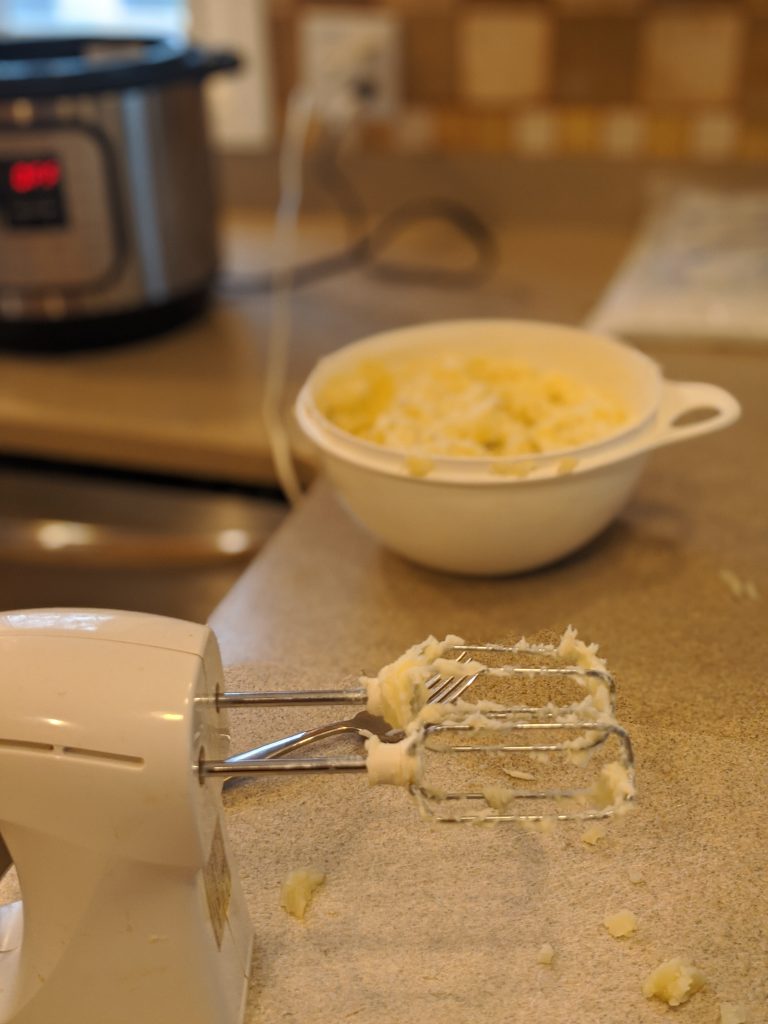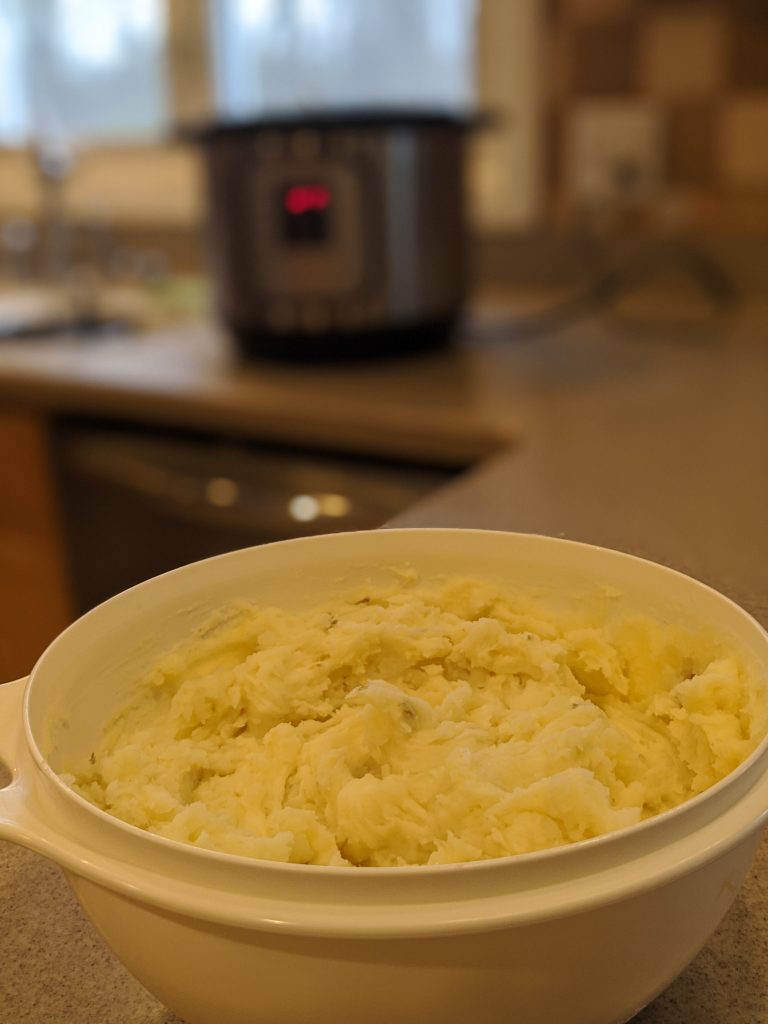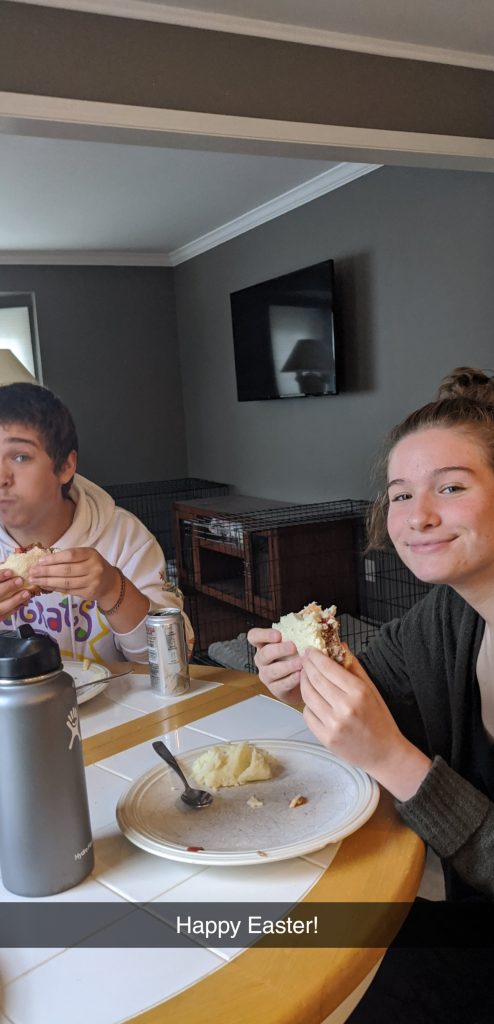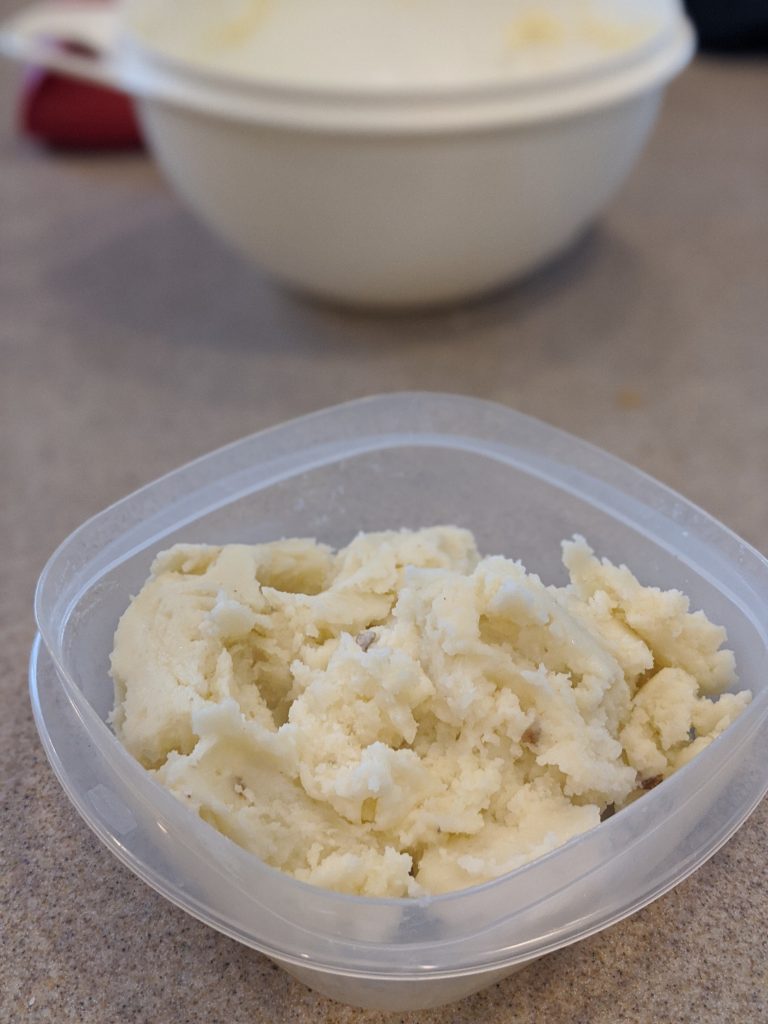 Make these instant pot mashed potatoes yourself. You'll love them, too!